What Innovative Packaging Design Can Do for Your Brand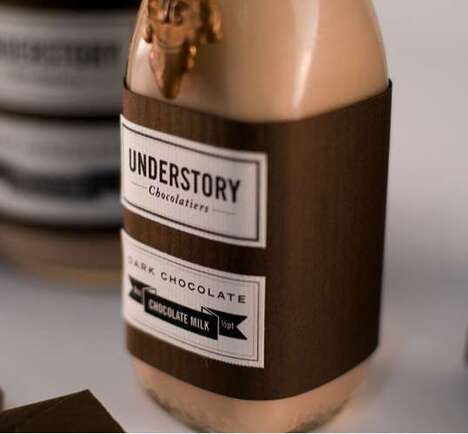 Packaging plays a huge role in terms of the retail success of a product, and innovative packaging design can even boost the brand behind a given product. Many companies have approached this strategy in different ways, but what's the big payoff for investing time into boosting a product's packaging?
It can define and set your brand apart.
Some companies have become famous for their innovative package design, and were able to dominate older companies with fresh style and strong branding.
MLK Dairy
, for instance, found itself up against well established companies in the dairy industry. To set itself apart, the company debuted packaging that was very aesthetically different from other products on the market. The products were consistently monochromatic with a very distinct sketch-like appearance that set it far apart from more traditional brands. Establishing the brand as a niche approach to traditional products while turning heads, this was a very clever approach to branding that put the MLK on the map.
Great packaging can elevate the perceived value of your product.
Aside from furthering your company's branding and message, innovative packaging design can help define your product as exceptional.
Understory Chocolatiers
used gold detailing, glass bottles and beautifully designed typography on its chocolate milk packaging designs, defining the product as something unique and more luxurious than similar products on the market. This was a clever choice on part of the company, and elevated the perception of an everyday product effectively.
It offers consumers a reason to choose your product over others.
Creative packaging, particularly packaging that serves consumers in an innovative way, gives customers good reason to select your brand's products over others. In addition to the branding advantages of creative packaging design, it can boost sales by simply offering more value to customers.
Innovative packaging design can be a fantastic way to achieve branding and sales goals, and should be carefully considered when it comes to strategy. Trend Hunter's
Design Trend Report
features more insights into how companies are adopting cutting-edge designs, and is a great resource for those looking to stay ahead.