3 Examples of Innovative Offices That Boost Morale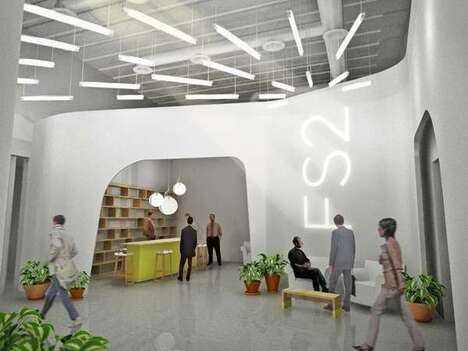 Innovative offices and their distinct designs has become a hallmark of cutting-edge companies. These often creative and eye-catching spaces not only look great, but have solid benefits for the productivity and mindset of those working for said companies. Here are a few notable examples of innovative office spaces.
LEGO.
Seeking to push companies to play as much as they work, the brand's Denmark
office
gained plenty of attention for being both modern and nostalgic. With an open space plan to improve communication, as well as more secluded areas, the layout of this office allows for people with all sorts of communication styles to thrive. More unusually, however, the office also features a slide and building stations to encourage employees to get in touch with their inner child. This undoubtedly helps foster a space that encourages creativity, and sends an important message about the need for innovation and new ideas.
FS2.
The
FS2 office
was a design that particularly focused on the idea of fostering interaction for the sake of maintaining better communication among employees, no matter which department they worked in. To tackle this issue, the architects and designers actually based their approach to the layout on a city, complete with strongly communal spaces like a piazza-inspired lobby. In addition to this clever approach, the sleek aesthetic design of the space was meant to symbolize the company's drive to move forward and keep innovating.
Google.
Google's workplaces around the world are known for being incredibly comfortable, home-like and flexible, all with a focus on keeping employees health and happy. The design and amenities available send a clear message to workers that they are both valued and have needs that must be addressed. The Google
Toronto office
, for example, boasts music rooms, mini golf an arcade games to give employees the rest and stimulation that they desire. This kind of set up not only makes employees more comfortable when it comes to sharing creative ideas, but sends the message that they are trusted enough to both enjoy the space while producing great work, both of which facilitate a positive work attitude and stronger morale.
A creative, interactive office design can make a huge difference in terms of communicating employee expectations and setting the tone of a work space. For more information on innovative designs, check out Trend Hunter's
Design Trend Report
.