The Importance of Customization in Brand Development
Related Trend Reports
Art & Design
,
Branding
,
Business
,
Customization
,
DIY
,
Drinking
,
Interactive
,
Internet
,
Jewelry
,
Lifestyle
,
Marketing
,
Pop Culture
,
Retail
,
Shoes
,
Social Media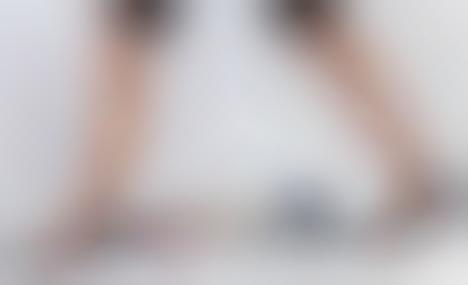 In an age of empowered consumerism, the importance of customization in a brand's marketing strategy cannot be underestimated. While at one point customization went about as far as giving people a choice about whether or not to have extra ketchup added onto their burgers (remember Burger King's 1976 'Have it Your Way' campaign?), now the customer is practically another "designer" in the product development and purchasing process. This direction means we as consumers can design our own shoes, personalize our online shopping experience, customize the features in our vehicles and much, much more.
Thus, customization has become increasingly significant to brand development and engagement in the past few decades. It's the reason that sites like Etsy are so popular and business models like Dell's are so successful. Nike remains one of the major success stories of a brand that understands how to implement mass customization and give customers choice. Its NikeiD website, in operation for over a decade now, offers customers the ability to customize their sneakers and share their designs online. The success of this tool is a powerful indicator of customization's influence on consumer purchases: the brand has seen its NikeiD business triple since 2004, according to Brand Channel.
Plenty of other brands, large and small, are embracing customization today, with many resting their entire business on the feature. For example, Trend Hunter featured a brand called Anymatic, which allows customers to print custom-printed active wear and sports equipment, ranging from shorts and bikinis to yoga mats. Another interesting concept we uncovered was a restaurant by Oatmeal Studio that uses moveable and modular IKEA products to allow patrons to customize their surroundings when they dine, and Nestle's luxury Maison Cailler chocolate range, which delivers customized chocolates to customers based on their "chocolate personality."
However, while the importance of customization is understood by brands today, it's wise to consider customization as more of a brand promotion and loyalty strategy than a revenue driver. As writer David Wiggs of iMedia Connection points out, "Customization retail is really an engagement and customer service tool. It's about brand loyalty and brand development; it should not necessarily be about sales."
Nevertheless, as we've seen at Trend Hunter, truly creative and innovative marketing campaigns can be devised from using customization as a launch pad to gaining customer attention and loyalty. For more information on this growing trend, download our
Customization Trend Report
, which uncovers more examples of how brands are using customization in their marketing strategies.