The Importance of Ideation During the Innovation Process (INTERVIEW)
Jennifer Ritter, Estee Lauder
Related Trend Reports
Art & Design
,
Branding
,
Business
,
Celebs
,
Cosmetics
,
Design
,
Fashion
,
Fashion for Men
,
Gadgets
,
Hair
,
Health
,
Hip Fashion
,
Life
,
Lifestyle
,
Luxury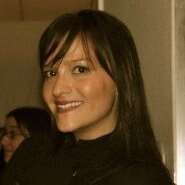 Jennifer Ritter is a true innovator, and as the Director of Global Creativity, Business Innovation and Dreams at Estee Lauder, she is responsible for everything from ideation management and conceptual development to retail trend scouting. While speaking with Mrs. Ritter, we were able to discuss her methods of ideation and building a creative workforce.
3 Questions with Jennifer Ritter
1. Ideation is an important part of innovation. How do you motivate your team to come up with good ideas?
Well I run a very small team, but for each of our challenges we ran them through 2,000 people. It was a really daunting task but it shows you the value and power of your own voice. As far as motivation, you have to ask questions like, "How much do you value your own ideas? How do you want to hear about those ideas?" What we do at DreamSpace (an internal ideation portal at Estee Lauder) is that if you had all the money and simultaneously had no budget, how would you answer these questions? At DreamSpace it's about giving people empowerment. We trust them and they trust their voice is being heard. We like to ensure trust by having no barriers, people are able to try anything and there's no judgement.
2. How significant are the topics of trend spotting and cool hunting to your business?
I'm a trend specialist and it's something that's part of my job, so I'd say it's highly important. We host something called "Lunch and Learn," and we invite people from inside and outside the organization. We have great partnerships in France and with trend people here in New York City. We work with retail task force. Being in the beauty industry, you really have to know what's out there and how people shop for it. However, the most important thing with trends is the culture. You have to find out where the artists are and what's happening. Trends are the most important insights into what's new, relevant and fresh.
3. Estee Lauder has a stories history of innovation. How much of a role does the culture play? How do you create a culture of innovation?
I think the Lauder family created the culture, and keeps it going today. We have a terrific in-house product development team. But I can honestly say that kind of culture has always been here - it's something I walked into. Currently, I'm working on other ways of innovation development. Creating a culture can be difficult, and anyone that says it's easy is lying. When creating that culture, the bigger the risk the better the reward. You have to suffer a bit along the way, but the higher that mountain is to climb, they pay off is remarkable.