Innovation and Loyalty Rewards
Ian Di Tullio, Director-Loyalty Marketing, Air Canada
Related Trend Reports
Branding
,
Business
,
Fashion
,
Food
,
Interactive
,
Life
,
Lifestyle
,
Luxury
,
Marketing
,
Mobile
,
Publicity Stunts
,
Retail
,
Social Media
,
Travel
,
Unique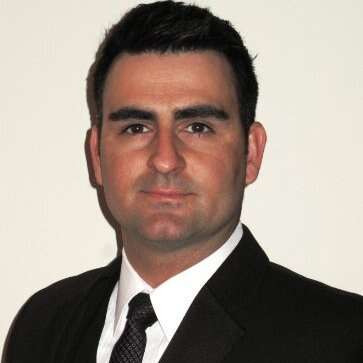 Ian Di Tullio started his career in finance and discovered early on that his passion was in marketing. He moved into database marketing and then into loyalty marketing, which he practiced for ten years. During that time he managed huge consumer goods accounts, consulted in the US for two years, and helped develop what would become the Walgreen Balance Rewards program before moving over to Air Canada. He is currently in charge of Air Canada Frequent Flyer Program, Altitude, but also leads relationship marketing and partnership marketing efforts for the airline
Three questions with Ian:

1. How does your team generate new ideas?
There are a ton of ways we generate new ideas, but the first thing we do is to be crystal clear on the objectives or sub-objectives that innovation needs to align to and to set up innovation high in your priorities. In my group for example, we constantly seek to find new ways to keep customers excited with our loyalty program, our rewards and promotions, so it was natural to align some of the innovative thinking around this key imperative. What emerged from this was promotional concepts that have been more social and gamification oriented among other things. The second way to ensure innovation is institutionalized is to secure a budget line for it. Of course strategic and financial placeholders are not idea generating in themselves so the third step is usually the implementation of innovation workgroups focused on researching and developing concepts and working models. These workgroups source ideas from the social sphere, qualitative and quantitative research, but often also co-create concepts with customers. For example, our new Altitude community, currently in beta mode, is being evolved thanks to the contribution and recommendation of our best customers.
2. What is the biggest challenge you face when innovating?
Inevitably, the first challenge you face when innovating is aversion to change. Some organizations, like Amazon or Google are inherently less averse to change and innovation since it's embedded in their DNA, but in more mature organizations, there is a natural level of resistance. This leads to the second challenge, demonstrating that change and innovation links back to significant strategic improvements. The last challenge is that change is seldom baked into the DNA of the organization and few organizations try to institutionalize it into its workforce's day to day responsibilities.
When you start thinking about innovation to drive incremental results, it creates a shared incentive for change. Some of the most impactful catalysts for change are consequently all about demonstrating how innovation translates into real lifes results. Simple approaches such as testing concepts on limited control groups and then scaling them is but one of the many manners in which we demonstrate quick wins that are then scaled into full blown commercial initiatives.
3. Do you have any ways of resetting your team to be creative?
If you feel your organization or your group is not creative today then you clearly need a Reset. The first thing you need to in order to push the Reset button is to create an environment that encourages and fosters innovation. Innovation isn't the domain of executives or managers or innovators, it comes in all shapes, colors, levels, experience, ages, gender, etc., it exists everywhere. Instituting a culture of innovation means introducing a democratic culture focused on collaboration and ideas. Often times, kicking off this process can helped by introducing a change agent and enabler (not a project manager or owner) that is passionate about a particular project. After culture comes focus and empowerment: focusing people around objectives and giving them the tool and funds to evolve their ideas. This can also include access to agencies and other 3rd parties either as enablers or contributors to the process. Finally, after focus and empowerment comes the ultimate goal of path to commercialization. Toying with ideas is always exciting but to ensure an ongoing funding for innovation, demonstrable results are required and as a result, getting to test rapidly is a great way not only to maintain momentum but to test hypotheses early.