Going Beyond the Needs of the Customer
Heather Briggs, VP Global Consumer Insights, Hyatt Hotels
Related Trend Reports
Architecture
,
Art & Design
,
Boomers
,
Design
,
Furniture
,
Health
,
Hip Hotels
,
Home
,
Life Stages
,
Lifestyle
,
Mobile
,
Modern
,
Social Media
,
Tech
,
Travel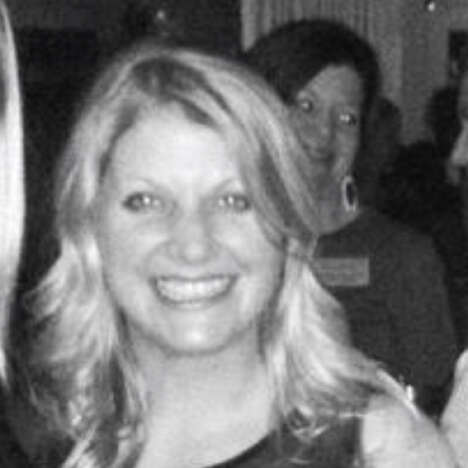 Heather Briggs has been an integral part of the Hyatt Hotels executive team for the last three years, passionately managing her role as the Vice President of Global Consumer Insights and Market Research. In addition to managing all aspects of consumer research for Hyatt, of the most widely recognized hospitality brands, Heather also ensures that the voice of the guest is heard in every decision made within the company, so that it can continue in its renowned service that caters to guests' wants and needs.
Always looking for new ideas and inspirations, Heather emphasizes that travel is one of the best sources for innovative ideas. One of the perks of her job is that she gets to spend time on the road, traveling to various Hyatt hotels. This way she gets to see her colleagues in action and keep the lines of communication and community open – passing on ideas and discovering new ones.
Three questions with Heather Briggs:

1. How does your team approach innovation and spot consumer insights?
Our goal is to find out what the unmet needs of our guests are; we're really fortunate to be in this industry because people are really passionate about travel and we get reams of feedback from many different sources. We can take a look at blog posts and other online sources to see what people say they want and need, which can be useful, but we strive to follow the model set by Henry Ford who said "If I had asked people what they wanted, they would have said faster horses," and we want to invent the car. Therefore, you can't simply ask the consumer directly what they want, rather, you have to figure out their unmet needs which we do with cross-functional teams that brainstorm how we can fulfill those unanswered needs. There's also a continuous sense of urgency where we're constantly competing against other companies to have the latest and greatest in the industry. We already know what our guests are looking for, what we're trying to do is go beyond that by staying on top of innovations in the industry and putting a putting our own bend on things.
2. How do you overcome challenges when innovating?
Nobody likes to fail, especially when they've put their time, effort and passion into a project, yet sometimes when taking risks, things fall through and we need to start over. Luckily there is no shortage of passion here and we need to be okay with failing from time to time. Our Marketing Sciences team helps us mathematically derive which of our guest touch points are influencing guests to stay the most and as we're prioritizing resources, we'll refer to this list. Beta-testing ideas helps us see what works and we can easily generate them from different areas of the company. We also partner with our brands team as well as our innovation team that comes in on a disruptor's level, for different approaches to our ideation. It's about prototyping and seeing what works, not jumping all in right away. You need to be strategic by empathizing with the client, defining their needs, brainstorming solutions and then prototyping and formal testing to ensure success.
3. How do you create a culture of innovation at Hyatt Hotels?
Creating an innovative culture is about making sure that our colleagues feel comfortable enough to take risks, try new things and come up with innovative ideas. We're currently undergoing an evolution at Hyatt to embrace a journey we've been on to think outside of the box. With our energetic colleagues who learn quickly, the culture becomes self-motivating and if something didn't work, we quickly think of something else to try.
Everybody in the company is tasked with coming up with new ideas and new concepts. This mentality that has been unleashed for our coworkers to try out new things and take risks is slowly seeping into our DNA and we've encouraged it with by innovation awards that can only be achieved by taking risks. We are trying to break out of the sea of sameness in the hospitality industry.