How To Focus Great Car Ideas (INTERVIEW)
Anders Tylman-Mikiewicz, Head of Volvo Concept Center
Related Trend Reports
Art & Design
,
Commercials
,
Cosmetics
,
Design
,
Eco
,
Fashion
,
Furniture
,
Gadgets
,
Inventions
,
Jewelry
,
Lifestyle
,
Luxury
,
Marketing
,
Pets
,
Pop Culture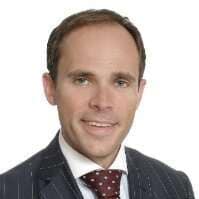 Anders Tylman-Mikiewicz is as cross-fuctional as the concept center he oversees at Volvo. With an educational background in engineering and an affinity for architecture and art, Anders sees his current position as a dream job. In fact, he admits his first complete sentence as a child was, "The car is driving." At Volvo, he says great ideas are everywhere, but the challenge in his position is to nurture the creative process, and make sure the ideas pursued are in line with the organization's strategy and consumer needs.
3 Questions with Anders Tylman-Mikiewicz
1. How do you motivate your team to come up with good ideas?
It's part of the culture here; it's built in. My job is more [about] ensuring the creative process gets nurtured; that's something that's underestimated. I have to support them and make sure they have direction. The risk is that our ideas will develop like an explosion in all directions. My task is to keep them motivated and encourage them to explore, but do it in a way that funnels their creative energy towards something that makes sense for us as a brand and for the consumers; there's no specific recipe. It's up to me to be constantly on my feet, understanding where they are going and if it works with our long-term strategy. I have to provide them feedback and ask them questions. Are we just in love with our own idea? Can we find true evidence that this would work well?
2. Do you have specific rituals for re-setting your team to be creative?
Maintaining a certain degree of change is key to staying creative. The status quo is what makes you content and introverted as a team. That's when you start to foster ideas for the sake of ideas rather than think about what it solves for the customer. We do off sites. We'll work at an agency office, and all of a sudden, we'll come up with good ideas because we changed something; that's proven to be a good tool. You have to try new combinations of people and brainstorming methods to get your team exposed to people who think differently. Sometimes, we'll bring in a psychologist to weigh in on a topic.
I've also discovered that having a small but still significant degree of change in the physical environment is important. A studio easily becomes a museum of old ideas. Rather than looking forward, you end up looking at these ideas that never made it. That's the dilemma of a think tank. Our job is to think of future ideas. You could take a venture capitalize view and say out of 20 ideas, three make it to production. Those 17 that don't make it aren't necessarily bad, but there is a mourning process when they don't make it. It can feel like a loss, and you have those 17 ideas sitting there, annoying you.
Also, a large studio space like we have allows us to do a lot of physical change like adding divider walls to change the configuration or painting every few months.
3. What makes an innovative culture?
I'm really convinced it's about having the right people on board. If you want to have creative, cultural innovation, then it's about a curiosity about how to make things better. And you find this everywhere, not just in creative jobs. You find this even in the person that works on a production line and is bothered by some inefficiency. That kind of curious mind; that pondering mindset with people really thinking about how to make things better, is important. The hard part is the battle of great ideas, especially in a place like this. You might come up with the original idea, but I'll come up with an idea built on yours. It's important to have a common mindset and really value the better idea rather than where it came from. This is very easy to say, and hard to accomplish.