How Japanese Culture Drives Innovation (INTERVIEW)
Hakan Kostepen, Panasonic Innovation Director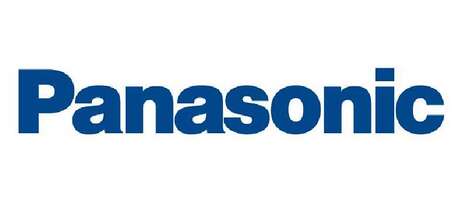 What you may not realize about Panasonic is that only a quarter of its products are consumer goods. That means walking around your favorite electronics store doesn't truly expose you to the brilliant tech products the company produces. After all, some of the most popular consumer products are made up of small, yet crucial innovations that make them function so beautifully, and that's where Panasonic comes in. Hakan Kostepen, Executive Director of Product Planning Strategy & Innovation at Panasonic, speaks about the deep-rooted Japanese sensibilities which remain part of the company's innovation philosophy today.
1. Do you have specific rituals for re-setting your team to be creative?
In Japan, every morning there is a ceremony that basically involves a company song; it's part of the culture. It is broadcast around the headquarters at the same time. Some people even stand up and stretch and exercise to it. One person then stands after the song and talks about their experience or something in the news. They might talk about something everyone is aware of, or it might be some new information, but that is their time to stand and speak up. That's where a lot of things come up. There are no boundaries; you can say anything you want to. It could be something about your family, [it] could be a new product you noticed [or an] an idea you had. It's very interesting for me. In that time frame, you have the floor, and whatever the number of people in your group is, the key is what's happening in your life that could impact Panasonic and the team; it's an open forum.
When a project is in trouble, we move people around much more than any other place. Within a certain domain, you can move into different areas. In a sense, Panasonic and Japanese culture have no room for failure. You kind of embarrass yourself if you do not deliver, so that naturally brings a sense of motivation, because they don't want to fail.
2. What is the biggest obstacle you face when innovating?
Not having all the variables defined. In today's environment, you can't have all the elements identified and static because everything is changing. Traditionally, Panasonic has been driven by manufacturing, and in that, everything has to be defined. The factories will say we need more definition. They need it now and it might be two years away. There's disrupters, and you may have a plan, for instance for car navigation, and then Google may come and say navigation is free. How do you deal with that?
3. Has there ever been an instance where another industry has influenced an innovation at your company?
Definitely. Always other domains, industries and technologies are impacting [our work.] Every day is innovation day; the day is in itself the business plan. That's the founder's philosophy: every day is a new innovation day; kind of like the child's day. Never lose the child in you if you have to innovate. When you look at your childhood, you had so much more creativity, and then the constraints of adulthood eventually slow that down. So [the question] becomes: how do you keep the child in you?
4. How does Panasonic organize innovation strategies with its hands in so many different areas?
There are four corners, and you're in and out of all these places. The first corner is your home. The second corner is your home. The third is avionics, the airport, and the fourth is mobile devices and energy group. That ties it all together. Today, the biggest problem is too much information and too little energy and time. Everything is converging together; there are no boundaries between office and home. And then you also have to consider sustainability, which is eco. How do you tie it all together in a sustainable way?