How Innovation Inspires Influence
Krista Webster, President of Veritas Communcations
Related Trend Reports
Art & Design
,
Business
,
Charity
,
Design
,
Drinking
,
Eco
,
Fashion
,
Gadgets
,
Health
,
Internet
,
Lifestyle
,
Pop Culture
,
Regional
,
Social Business
,
Tech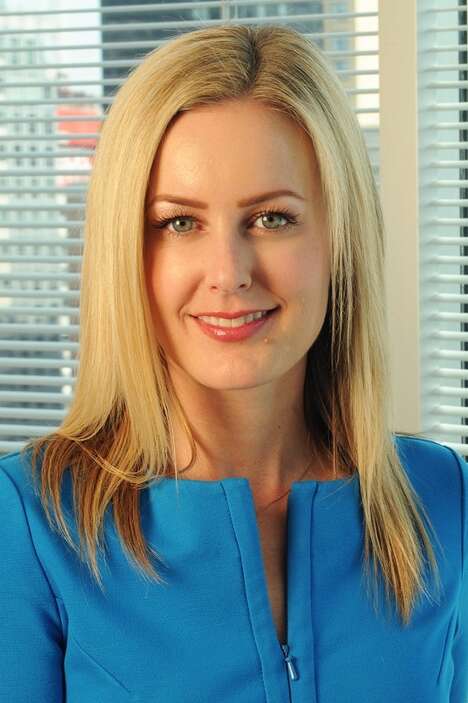 When Krista Webster joined Veritas Communications in 2009, she didn't expect to climb the ranks to President so quickly. With her impressive credentials – which include being named one of US PRWeek's Top 40 Under 40 – Krista was recently appointed to her new position with hopes of continuing the growth, creativity and consistency of the agency. We spoke with Krista to get her take on influence, innovation and the importance of creative thinking in full service public relations.
5 Questions with Krista Webster
1. How do you motivate your team to come up with good ideas?
Motivation is very important. It's not just part of my role but a responsibility that everyone on the team takes on. I really like to take on a creative role because it's my passion. I enjoy seeing the ideas through and watching them come to life. I like to motivate my team through brainstorming sessions or bringing in guest influencers to inspire them. I think bringing in other great thinkers is a great way to inspire because at the end of the day, it's our job to influence the influencers. I like my team to look at things as a "bigger idea" and not just in a PR or social media context. I love to reference things in pop culture and bring that into the industry. I want them to know what's happening in television, movies, music and books.
2. Can you explain the significance of cool hunting and trend spotting?
Given that we're an influencer marketing firm, for us, trends are very relevant — even if some have more substance and staying power than others. We always want to better understand these trends and understand which influencers started these trends and why.
3. How do you create a culture of innovation?
You need to encourage a culture of curiosity and patience.  These days, agencies are often rewarded for coming up with ideas on the spot. But it is important that I continue to reinforce with my team that being truly innovative and creative is not always about instant gratification. They should always be prepared to question the idea, and take it to its limits. The process should be a bit painful, frankly, but I want my team to enjoy the pain and know that the end result — a sound strategy that is tied directly to an idea that no one has done before and has fulfilled the client's mandate — is the best feeling of all.
4. Do you have any rituals for re-setting your team to be creative?
I really like to change the space or leave the office. I like to encourage people to get out of the office and be inspired by other surroundings. You never want to limit creativity to a 9 to 5 schedule; it's something that's on-going 24 hours a day, 7 days a week. I'm always reminding the teams that the best thinking often comes after hours and on their own time. One thing I would like to instill as part of my 'go forward strategy' is built in "thinking time." A time of the day where there is no specific mandate except to stop and think. Perhaps it is a sad commentary on the world and how over scheduled we are, but I believe that building this into our agency culture could lead to even bigger thinking because people have had the time to gestate their ideas. 
5. Can you explain how you're going to keep winning in the "innovation sandbox?"
First, we will always be anchored in our core values of entrepreneurism and questioning the status quo. We also want to continue to tap the power of integration. We are incredibly skilled at bringing agencies of various disciplines together to ideate and to create a custom convergent approach for clients. Great ideas are media agnostic and that's how we approach every pitch, every campaign and every partnership. This is one of the reasons we won the Target business and we continue to see the power of integration across some of our top clients like Subway, Canada Dry Mott's and Expedia.