Adapting the Front-End Model
Horst Wenck, VP Front-End Innovation, Beiersdorf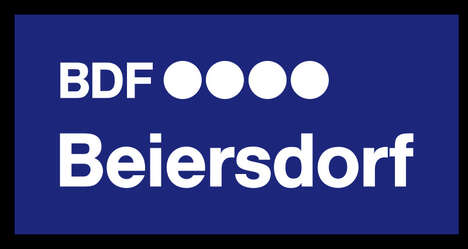 Horst Wenck is the Corporate Vice-President of Front End Innovation at Beiersdorf AG. Horst has worked within areas of product development, prototype development, advanced development and research within several different areas before assuming his current role at the beginning of 2013. Beiersdorf AG is a German personal care company based in Hamburg, manufacturing personal care products. Their approach is two fold: on the one hand, they are responsible for mid to long-term development for key contributions in skin biology. On the other hand, they provide support for our research and development team. Biersdorf also specializes in packaging development, toxicology, knowledge management, ideation, and more.
Three questions with Horst Wenck:

How does your team generate new ideas?
This is not a one-size-fits-all model, as there are a multiplicity of approaches. For innovation, you need a governing frame and a clear picture of what you want to accomplish. We have defined innovation in company-wide search fields, and that provides for the governing frame. Within that frame, we focus on fixed key categories and surround our sources around a common goal. We have also assigned specific R&D functions which work closely with marketing to make sure we are successful. You have to have key elements according to different functions to make sure people know the specific markets and competition-- and really understand the consumer and unique differentiating solutions.
How do you identify trends? What resources does your team use to spot trends and consumer insights?
We have a large variety of trends including the societal trends, the general consumer trends and the technical trends. We look at all three. We have dedicated departments in our business which are responsible for conducting trend-watching and they do that alone and in corporation with dedicated agencies and external partners. We receive updates on trends and a counsel which comprises business and R&D functions. This counsel looks at trends and determines which trends are the key drivers to our business. We have a look at all trends but decide on those that are relevant to our business. Within R&D, there are also functions that are tough to follow up with. Technology trends start with patterns that continue to find trends. Trend-watching is done in multiple functions, however the relevant trends are decided by top management
What is the biggest challenge you face when innovating?
Whatever we come up with -- how will it resonate with the consumer and will they spend money on our offers. That often correlates with changes in the marketplace but we need to follow a pathway or corridor to make sure that conceptual and business developments go parallel with technological advances and development. There needs to be the largest possible degree of alignment. The conceptual marketing development is quicker than the technology development so it's certainly a challenge. Another challenge would be pairing the emotional empathy of consumers and relevant technological functional aspects of a development.