Creating a Culture of Compassion
Edward Fike, President, Hobee's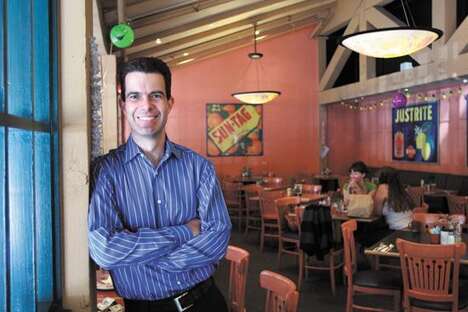 It's an incredible feat for a company to be in business for 40 years, nevermind if this company works in the competitive field of dining. Hobee's has been a Californian fan favorite whose world-class customer experience and fantastic food keeps the crowds coming in its door. Edward Fike, one of four owners and the President, became part of the Hobee's family after he graduated from law school, and his passion for the brand and their customers is contagious. However, his drive isn't exclusive to his work. He is an avid traveler who strives to run a marathon in every state. Whether you are having Hobee's famous coffee cake, or joining them for a delicious brunch, you won't be disappointed with the choices offered.
3 Questions with Edward Fike
1. How does your team generate new ideas?
The best way to get new ideas is to listen to our customers. We service over 10,000 people a week, so we have a wide range of people to listen to. We're very modestly priced, and we do a high volume of traffic. We survey our customers constantly, and we're always looking at social media. We love eating out and going to a variety of restaurants. They don't even need to be trendy places; we like going to established restaurants as well. Also, our managers meet monthly. These meetings are very policy related, but when you bring that many people together, it tends to get creative.
2. What makes an innovative culture? How do you create a culture of innovation?
You can't be afraid to step outside of your own identity and try new things. As an example, we've never served french fries (which is weird for the restaurant industry). We've been told numerous times by customers we should sell them, but it's not something we want to do. We have a focus on providing healthy foods, and we also don't want the deep fryer to add a layer of grease onto the walls of our kitchen. People within the company know what we stand for, but they also know that we aren't afraid to go against the grain. We've been able to create a culture of compassion. We rarely do print advertising, but instead, we focus on in-kind donations to our local communities. Many years ago, no one was sponsoring 10K runs and we were the only name on the back of the runner's shirts. We would bring our world-class coffee cake to the end of the race, and then the runners would get a sample of it as a treat for finishing. We help over 1,000 groups every single year. We also have the unique ability to say that 50% of our employees have been with us for 10 years or more. You can do so much more with your business when your employees understand your company shorthand. The fact that we have such a low turnover allows us to continue to be innovative.
3. Looking to the future, how will Hobee's continue to be a leader in innovation?
We will continue to dial in to what our customers are thinking. We will look at social media and read our secret shopper reports. We always want to keep an ear open. Our customers give a lot of great advice, and we will make sure that we take that advice.