Refreshing Hydration Through Innovation
Kara Goldin, Founder and CEO, Hint Water
Related Trend Reports
Architecture
,
Art & Design
,
Branding
,
Business
,
Credit Crunch
,
Design
,
Drinking
,
Fashion
,
Health
,
Home
,
Inventions
,
Kitchen
,
Lifestyle
,
Luxury
,
Marketing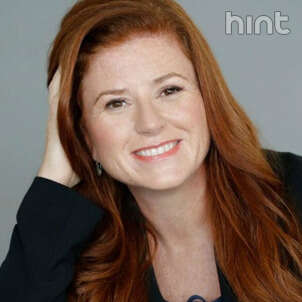 Just as her father, Bill Keenan, was skeptically wary of the "mystery meats" being put into TV dinners, Kara Goldin knew that what went into her and her family's diets were often confusing – or worse, unhealthy.
Much like Keenan, who developed the Healthy Choice line for ConAgra Foods, Goldin decided she needed to make a change in lifestyle, which often involved consuming 10 to 12 cans of Coca Cola a day working as a media executive. One day, Goldin decided to go back to basics, and threw out everything in her kitchen labeled with ingredients she didn't understand. And, knowing that many of the beverages in the marketplace often had sweeteners in them, Goldin began concocting her own line of water simply by mixing fruit she found on her counter and making pitchers full of them.
This inspired her idea to create an unsweetened beverage with no added preservatives or additives, and Goldin founded hint water in 2005 with her husband, Theo. Hint has since gone on to win numerous accolades, such as "Best Flavored Water" in publications such as Health, Men's Health and SELF, as well as winning "Best Enhanced Water" from BottledWaterWorld and BevNET. Goldin has herself been named one of Fortune's 2011 "Most Powerful Women Entrepreneurs" out of a pool of 10, 2012 Ernst and Young's "Entrepreneurial Winning Woman" and a "CEO to Watch in 2013" by OpenForum.com.
Goldin says that in the highly competitive beverage industry, hint is an innovation in and of itself, and while still a small company, is aiming to raise awareness of the importance of enjoying hydration.
Four questions with Kara.
1. How does your team generate new ideas?

For us, it goes back to the core of why we're doing this. I think that consumers are definitely reading labels, and when I launched this company, I was starting to read labels but I definitely didn't fall in the majority of the population. Consumers want to know not only what they're putting into their bodies, but also what they're putting on their skin or in their home; they're just very perceptive on if something is inexpensive or mass, it's not necessarily better for you.
I think that's where Hint falls into being relevant in people's lives and I think going back to where I was with water, I aspired to drink water and I didn't realize that I had such an addiction to Diet Coke. When I started throwing it in the garbage and not drinking it any more, I found that just water was boring, so throwing fruit in the water just allowed me to drink more and more of it and I don't think anybody wants to stop drinking water. You ask people if they want to drink water and many people accept it but just don't really drink it and they know they should be drinking more whether that's for dietary or hydration reasons or what have you. But we just make it easier for people to drink water.
2. How does your team spot new trends?
We have a lot of our consumers giving us feedback. We're also seeing a huge trend –
it might be because consumers are getting better diagnostics for their health – and we're finding that a lot of consumers that are living with us today are not necessarily in picture perfect health, yet you would never know that because they're doing spinning classes or going on 10 kilometer runs. Many of them could have diabetes or Crohn's disease or some other reason to try and eliminate sweeteners from their diets and so I think that's a growing trend among millennials – just having a clearer understanding of their health.
3. How do you differentiate yourself from your competitors?
I think there are a lot of products that are really trying to position their brand from a healthy standpoint. We have a different ability to market to the consumer and that we're as close to water that consumers are going to get. Our competitors can't say that because they're using sweeteners in their products, so I think it's just we don't look at what Coke or Pepsi are doing around their marketing except for when it's blasted in our face. We don't do that at all; we're just telling people that 'Hey we're out here and we're really all about hydration.'
4. Looking to the future, how do you see Hint being a leader in innovation?
In terms of the beverage industry in particular, there is no beverage company that has a focus on a consumer's health. Every beverage company that you hear about is really focused on selling more. That's not to say that we're a non-profit company but we're certainly about helping consumers to get healthier.