Serving a Discerning Clientele
Stuart Foster, VP Marketing Hilton Worldwide Luxury Brands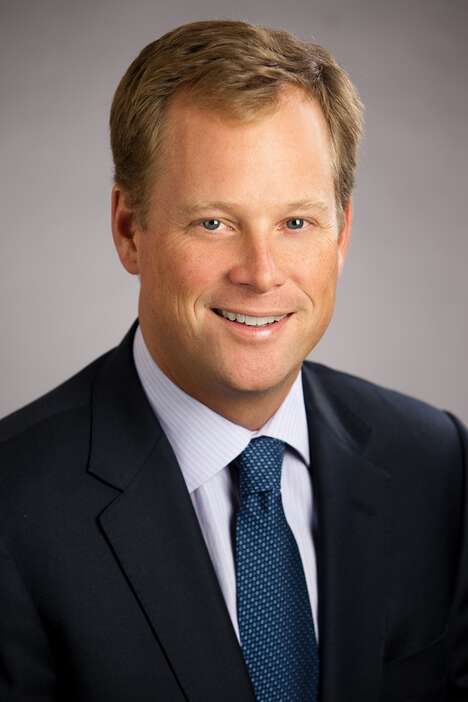 Previously seeing success in executive roles at brands like Moet Hennessy USA, tapping into the desires of a luxury-minded clientele is second nature for Vice President of Marketing at Hilton Worldwide Luxury Brands, Stuart Foster. Responsible for brand development and global positioning of some of the world's most luxurious hotel brands, Foster has had direct impact in driving revenue and increasing brand loyalty at Waldorf Astoria Hotels & Resorts and Conrad Hotels & Resorts.
Three questions with Stuart Foster:
1. What is the biggest challenge you face while innovating?
As the luxury travel market evolves we must also adapt to better anticipate and exceed the expectations of the global luxury traveler. Our success in the industry has relied in large part upon our understanding of our consumers, travelers who are looking beyond traditional destinations and delving into emerging markets, increasingly reliant on mobile technology to expedite everyday needs, and expecting of elevated, intuitive service. Today, we see these travelers gravitating towards more than just tangible takeaways – they're looking for unforgettable experiences and truly bespoke services.
Staying ahead of these constantly developing consumer demands can prove challenging, but having two distinct luxury brands in the Hilton Worldwide portfolio, Waldorf Astoria Hotels & Resorts and Conrad Hotels & Resorts, has provided a unique vantage – and solution - into the evolving expectations of today's luxury travelers. We've learned that in order to be truly innovative in this space we must provide experiential service to our guests, going above and beyond to establish an emotional connection between them and our brands.
At Waldorf Astoria Hotels & Resorts, this means continuing to provide what we call True Waldorf Service, our signature level of highly anticipatory service dedicated to meeting guests' every travel need, from booking to departure. As part of this culture, Waldorf Astoria personal concierges reach out to guests ahead of arrival to introduce True Waldorf Service and to learn of any special requests to make stays more enjoyable. From that point forward, these personal concierges remain at guests' disposal for the duration of their stays and act as their main point of contact to ensure all needs are met quickly and efficiently. We've recently introduced communication via text to enable guests and concierges to interact at any time and from anywhere, allowing us to provide personalized yet unobtrusive service.
At Conrad Hotels & Resorts, we offer intuitive service through advanced mobile technology where guests can use the award-winning Conrad Concierge app to customize all aspects of their stay. Using the app, guests can pre-check in, select from three unique types of amenities, order room service, schedule a wakeup call and even pick which pillows they prefer. In this way, we aim to provide guests the greatest luxury – the luxury of being themselves.
2. How do you create a culture of innovation?
We strive to create a brand culture supportive of continued innovation by approaching it at all levels. Service is not the same thing as hospitality, and for us innovation begins with our employees. By putting them first, we encourage that they, in turn, always put guests first and offer the most intelligent, personalized and highly anticipatory service possible to ensure truly unforgettable guest experiences.
For us, innovation is not possible without ongoing communication and observation. We hold frequent meetings with staff at our properties worldwide to not only ensure that we are updated on all events and happenings, but also to share key findings and identify best practices from around the world. And drawing upon these global insights allows our team to learn how to best anticipate the ever changing needs and expectations of the modern luxury traveler.
We also look beyond the hospitality industry as it is defined by simply including hotels. We look at the luxury category in totality, which is comprised of goods and products – like fashion, accessories and the like – and we look at the luxury car sector as well. But these two areas only represent 50% of the luxury category. The rest is spent on "experiential luxury" – dining, adventure, exploring, spa, private aviation – a wealth of categories and brand that are all competing for the luxury consumer's attention. Keeping abreast of these different brands and categories is key. Product companies like Apple or Burberry are also innovating in terms of service and customer experience. And others like cars or restaurants are innovating in terms of creating experiences for their customers.
3. Looking to the future, how will Hilton Worldwide continue to be a leader in innovation?
Working to truly understand our consumers and build meaningful relationships with them will always be the key to remaining innovative in the luxury hospitality space. Our guests are looking for more than just high-end amenities, comfortable rooms and decadent meals. While these offerings can make for luxurious and enjoyable stays, they are required, but perhaps not revolutionary when we talk about luxury hospitality. Therefore, we measure our success in how to best provide guests with truly bespoke service and unforgettable experiences that endure and encourage them to return time and time again.
This means staying ahead of trends and adjusting our offerings to appeal to the modern traveler's anticipations. A shining example of this is our True Waldorf Service, which has been offered at Waldorf Astoria properties worldwide since Waldorf Astoria New York opened its doors over 130 years ago. This style of highly anticipatory and customized service has since been refined and developed with the times, but the underlying goal of getting to know our guests to cater to their specific travel needs has remained the same.