Why Filtering Ideas Is Challenging (INTERVIEW)
Helen Michels, Global Innovation Director, Diageo
Related Trend Reports
Art & Design
,
Bizarre
,
Branding
,
Business
,
Design
,
Drinking
,
Fashion
,
Food
,
Lifestyle
,
Marketing
,
Media
,
New Ventures
,
Romance
,
Tech
,
Unique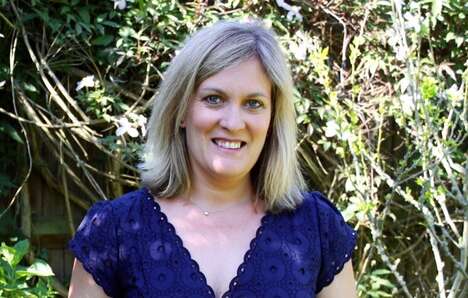 Walk into any liquor store and within seconds you'll be looking at a Diageo product in one form or another. A giant in the world of spirits, liqueurs and beers, Diageo takes innovation very seriously. According to Global Innovation Director of the Futures Team, Helen Michels, innovation has driven 50% of the organization's growth over the last five years. When Helen started at Diageo 14 years ago, innovation was a much smaller part of the business, yet now it plays a crucial role in various elements of the business from flavour, to new product launches, packaging and design.
Helen outlines some of the resources and approaches her team uses to drive growth at Diageo.
3 Questions with Helen Michels

1. How does your team generate new ideas?
There is no one way to come up with a good idea. As soon as you start to get into a specific process to get ideas, you start to stem creativity. We do a lot of different things at Diageo. We encourage people to be open and curious and go places that interest them, whether that's going to a market or reading books that inspire you. We try to encourage them to be open and curious. We also spend time with people who drink and enjoy our products and those who make them. You can learn a lot from talking to bar tenders who work with our products. For example, we launched a program called Show Your Spirit in Western Europe this year. We had bar tenders submit ideas to us and we selected a winner based on what we believe makes a great innovation – something that meets consumer needs and will drive great commercial success. We found a winner that we're really excited about, and we'll be launching the new brand early next year. Show Your Spirit is just one example of how we generate new ideas, and how we are always on the lookout for the next opportunity.
2. How do you identify trends? What resources does your team use to spot trends and consumer insights?
We've got a trends partner and we use them to track a number of global trends, for example like shifts towards craft in spirits and beer in North America, China and Western Europe. On a more micro level, we get feedback from leading-edge opinion formers. Take the current example in New York and London for leather-aged cocktails, for example. My personal view is it's easy to spot trends, but it's more difficult to act on them. I believe the most important thing to decide when you're looking at trends is to think about what you are going to do with the outcome and the end result. An example is the piece of work we did recently in Nigeria, Kenya and Uganda. We saw that women were becoming more socially and financially independent; they were looking for drinks and experiences that would reflect this newfound sophistication. They wanted more than what the market currently offered them in beer and spirits. We sent a product team to the market and facilitated them to spend a few days with women in Kenya and Uganda. They went shopping with them, met with their friends and went to work and their homes, really making the team understand in depth what was happening in the lives of the consumers. From this research and insights, one of the products we have launched is brand called Snapp, supported by an independent girl band called Snapp Sisters. In its first year, Snapp is the most successful new to world launch we've ever had.
3. What is the biggest challenge you face when innovating?
It's hard to say really, but I suppose that one of the problems we encounter, and that can be difficult to navigate, is that we find that we have too many great ideas. It's about knowing which ones to back and put Diageo's spending power and scale behind. It's easy to have small ideas, but it's much harder to have big transformational ideas. The best ideas are ones that answer a critical business issue or opportunity. That's often where you get the real pull in the business to take something from an idea and put it into the market to be tested and launched. Talking about testing, one thing we try to do is almost test our way to success.
We all have launches that don't always work the way we like, but we believe we need to make it real and get out there and get a read from consumers to know if it'll work or not. Research has a role to play, but we believe it's only when you put it in front of people and understand the role it's going to fill in their drink repertoire, that's when you know you're onto something.