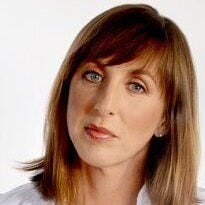 Lion is one of Australasia's largest food and beverage companies, with a proud history dating back to the 1840s. Being the large multi-national it is, it employs over 7,000 people and generates about $5 billion in revenue each year. Not only that, the brand has a massive variety of products under its license, ranging from dairy products to alcoholic beverages, and everything in between. Helen Costello, the Innovation Leader for Lion Co in New Zealand, specifically looks at innovation across both alcoholic and non-alcoholic beverages. She comes from a traditional marketing background and believes strongly in putting people at the center of innovation. "How will what we do improve or benefit people?" is a question she asks herself frequently. Helen offers a wide range of knowledge from having a 14-year background in the beverage industry.

4 Questions with Helen…

1. What makes an innovative culture? How do you create a culture of innovation?

Innovative cultures are all about the people in leadership, it's about the leaders recognizing and harnessing the strengths of individuals across the organization, be they new to the company, fresh out of university, or those who have tried and true experience under their belts. It's about creating a permissive environment for people to try and fail. And it's about organizations being open to doing things differently.

Creating an innovation of culture is about all about relationships, collaboration and co-creation and most importantly, about putting the consumer at the heart of what we do. At the same time, it's about realism. It's easy to come up with ideas but the challenge is turning these into commercial reality. And it's about instilling, within development teams, creativity and a mandate to challenge.

2. What is the biggest challenge you face when innovating?

To ask a large business to commit to a embarking on a different route is a hard thing to do. There is always risk involved and you are asking for the business to take a leap of faith, often times investing upfront; to nurture something that potentially is small with limited return in the short term. Assessing the risk factors associated with deciding if a new idea is worth it, is also an important aspect. One of the things we endeavor to do is mitigate or manage the level of risk associated with new ventures.

A test marketing or prototyping of a new brew is something we do through our Brew bar and Alehouse network. We can quickly gain an understanding of the likelihood of success.

3. How do you find inspiration or ideas from adjacent industries? Or do you focus only on your category?

Every industry inspires. Inspiration comes from everywhere. I get exposed to many different industries as a part of my job. I look at the tech industry with a great deal of envy. They can move seriously fast, and whilst we can't in the beverage industry move at the same rate, we can certainly look to understand how we can utilize learnings from that industry to improve ours.

4. Looking to the future, how is Lion Co going to be a leader in innovation?

The alcohol industry is changing quickly. Lion has a long and proud history on both sides of the Tasman, its legacy of brewing bodes well for the future in terms of product, process, and business innovation in general. It's the people, the relationships and the brands that instill a pride to only deliver quality that will continue to drive innovation at Lion.