Embracing the Future
Hakan Kostepen, Executive Director-Product Strategy & Innovation at Panasonic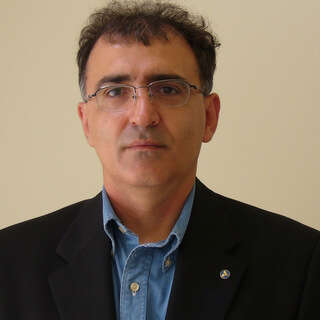 As Executive Director of Product Strategy and Innovation at Panasonic Auto, Hakan Kostepen is tasked with looking both within and outside of the tech industry to anticipate and quickly adapt to change. By bringing a forward-thinking attitude and sense of curiosity to his work, he's able to stay ahead of the curve in the competitive industry he's in.
4 Questions with Hakan:

1. What is the biggest challenge you face when innovating?

The issue is often that a lot of things have already been tried before in the organization, and people get overly attached to past projects. People have emotional attachments to what didn't work, and you have to help them move past that. Our founder Konosuke Matsushita's philosophy fosters that our team to come to work every day like a "child", living in the moment and not letting the past get in the way, which I feel is a great solution to this paradigm.
2. What makes an innovative culture? How do you create a culture of innovation?

An innovative culture comes from teamwork. There's no environment where one person can do everything. It's critical that you recognize people in team environment. Real innovation happens through teamwork.
3. What's an example of when you were most proud of your team?

Panasonic is global, and we have teams from all around the world. When we come together, and when I see all boundaries and all borders crossed to create "One" amazing Panasonic culture, I feel extremely proud of our team. That collaboration makes Panasonic what it is, and it brings something so unique to the table.
4. Looking to the future, how will you continue to be a leader in innovation?

This is a big challenge, because there's no real technology and capital boundaries anymore. If you really want to be a leader, it's all about speed, and oftentimes, you'll need strategic collaborations, which is where Trendhunter comes into play. We gain speed by having strong partners like your services and insights.