Plotting Profitable Paths
Gail Gardner, GrowMap
Related Trend Reports
Branding
,
Business
,
Charity
,
Computers
,
Eco
,
Education
,
Fashion
,
Food
,
Life Stages
,
Marketing
,
Mobile
,
New Ventures
,
Retail
,
Social Business
,
Social Media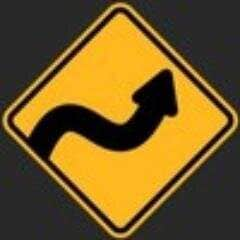 GrowMap is the place where Gail Gardner shares her knowledge and insights with budding businesses online and offline. When you're traveling to an unfamiliar place, you use a map to help you plot their route there. GrowMap believes the same philosophy can be extended to online and brick-and-mortar businesses -- each business travels a different path to growth and success. The site helps provide multiple customized routes towards a variety of business goals including generating more clients, sales, leads or online visitors. Bearing in mind that not everybody is well-versed in business and Internet jargon, GrowMap provides simple, easy-to-understand strategic instructions.
9 Questions With Gail Gardner
1. How do you reset to be creative?
I write one piece of content and take a break before starting the next. I stop working and spend time just thinking or I go outside and work in the garden or tend to the horses, ducks, llamas, burros, dogs and cats.
2. What motivates you?
Doing what I am called to do: learning and sharing what I know to benefit others.
3. What is the biggest challenge you face?
Time to test all the options for where to promote content so that they can be prioritized for consistent use.
4. How do you stay on top of the cutting edge?
Over the years I've identified thought leaders who specialize is what I need to work on next. I can easily find whatever I want by searching their sites and YouTube channels. I also have thousands of links I've saved over the years in Trello and Tomboy Notes for reference.
5. What is your favorite way to interact with viewers of your site?
Currently it is in the comments; however, I've been considering adding ClickDesk webchat. I've used it on SocialImplications.com and found it useful for providing immediate answers to visitors.
6. Are there any adjacent industries outside your own that you actively source for inspiration?
GrowMap covers a broad niche that includes local listings, social media, and marketing strategy. Marketing is always expanding and we need to become more expert at email marketing, new forms of visual content, and multi-variate testing to improve all we do.
7. Where do you see the future of blogs heading?
Where many bloggers started out blogging about how to blog, some have moved on to specializing in aspects of marketing already. I believe they will become the people who provide marketing services to small businesses. More will also stop blogging about marketing and blogging to focus on important life skills such as growing organic food, homesteading, and becoming self-sufficient.
8. What is the mission of your blog?
To mentor bloggers and encourage them to provide services to small business. I also provide consulting and implementation assistance directly to small businesses.