Growing Culture Through Innovation (INTERVIEW)
Celeste Lutrario, VP of Global R&D at Burt's Bees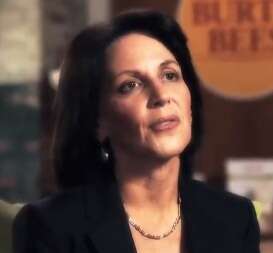 Growing your work culture can be attributed to the growth of your innovation, and nobody understands this more than Celeste Lutrario, Vice President of Global R&D at Burt's Bees -- culture feeds innovation and vice versa. We spoke with Lutrario to gain insight on how one of the world's leading natural product brands fuels innovation and motivates its people to be creative.
5 Questions with Celeste Lutrario
1. Can you tell me how significant the topic of trend spotting is to Burt's Bees?
It's very important, particularly research and trend spotting across industries. My team researches packaging, ingredient and formula innovation across other disciplines. There is also a fair amount of white space for health and beauty solutions most commonly formulated with synthetic ingredients to be created naturally, so we follow beauty trends to see how might offer similar benefits through a natural formulation.
2. How do you motivate your team to come up with good ideas?
Giving people space and freedom to create seems to be the best motivator. Building a team of highly technical and creative individuals also lends itself to motivation. Creative individuals have to be allowed to take risks, make mistakes, learn what can and cannot be done, what does and does not work. Innovation rarely occurs quickly and on the first try. I am fortunate to have a small, intimate team that has all these qualities and take great pride in their work. They make it look easy but have developed some of the best innovation I have seen in my career
3. What resources does your team use to spot trends and competitor innovation
?
It's truly a collaboration between our R&D, marketing and insights groups. We are all keeping track of the latest consumer trends, competitive trends and market insights. We look outside our industry constantly to identify trends in lifestyle, fashion, food, health and wellness, and sustainability. We also focus on trends and products in international markets like Asia and Europe where consumers are very focused on natural alternatives.
4. Can you describe innovation at your company? Is it a standard process or is it ad hoc?
I'd have to say there are two streams to that. One process is definitely more linear; it coincides with product development and launch. The other is more freely operating process. When we decide to take a linear approach, we follow a defined development process. We then have a separate innovation group that works on new innovation and further out ideas opportunities. They are looking more widely to other industries, other countries, licensing opportunities and white space areas. The magic comes when these two streams of innovation come together and "cross- pollinate" these opportunities. The quality of the innovation then has greater potential and value.
5. How do you create a culture of innovation?
Company growth is based on innovation. We were brought up as a grassroots company and it was all about being innovative, being natural and being respectful of the environment. Our culture feeds our innovation. When describing our culture, it's about being a transparent, very open and doing the right thing. The founders of Burt's Bees truly were pioneers and didn't hesitate to go against the status quo. We've inherited the robust mission of continuing to be pioneers in the industry.