Building Around the User Experience
Gregg Spiridellis, Co-Founder and CEO, JibJab Media Inc.
Related Trend Reports
Art & Design
,
Babies
,
Branding
,
Commercials
,
Customization
,
Design
,
Fashion
,
Food
,
Health
,
Internet
,
Leaders
,
Life
,
Life Stages
,
Lifestyle
,
Marketing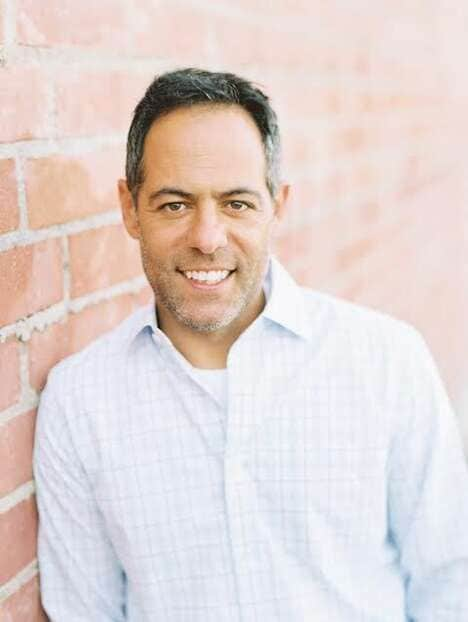 Gregg Spiridellis is the Co-Founder and CEO of JibJab Media Inc. and founded the company with his brother Evan. Gregg's previous job had nothing to do with comedy or entertainment, as he was working at Goldman Sachs and Bear Stearns. After graduating Wharton with his MBA, Gregg soon found that his passion revolved around the Internet.
After beginning an online entertainment company with his brother, the two created a video called 'This Land' which became a viral sensation overnight. Peter Jennings from ABC News named Gregg and Evan "People of the Year," and the brothers have used this attention to propel JibJab's global success. Gregg and Evan have continued the fun and excitement with their new brand for kids, StoryBots.
5 Questions with Gregg Spiridellis
1. How does your team generate new ideas?
Back when it was just my brother and I, he was sitting at the other end of the desk, and there was loosely structured dialogue, and a lot of relying on different skill sets. It was different innovating early on, with just the two of us. We had to look at trying to grow our audience by X percent, and make sure that the ideas, and initiatives were as clear as possible.
We had to have ideas in the context of what the company was trying to do. Now that we have 50 plus people, we didn't want people to feel that their ideas were getting dropped into a black hole. We have to have constant communication, and let the employees contextualize ideas.
2. Do you have specific rituals for re-setting your team to be creative?
We're breaking down the walls between the functions, and remaining product-centric. We'll continue to build the organization around the user experience, as opposed to the functional. The functional walls stifle creativity.
We're using all hands, and breaking into smaller teams. When the teams are brainstorming, we'll also bring in an animator. There're so many good ideas coming from brainstorming sessions. Although, sometimes we're too close to it, and we have to get outside of the office to get a great idea. Consistent feedback is also important.
My brother and I go out to a cabin in the woods a couple times a month. Some of the bigger strategies come when we have four walls of free-thinking. When you can't think outside of the tactical, you have to get outside of the office.
In our Santa Monica office, ideas come at all times, and 99% of collaboration begins in the office. A lot of time, if we need directional shifting of ideas, we'll get outside of the day to day. Idea generation is happening on the path we are on.

3. Has there ever been an instance where another industry has influenced an innovation at your company?
Not really. Neither my brother or myself came from entertainment backgrounds. We solve problems with new approaches by taking risks, instead of looking at other people. We don't model off of other industries, we hire people who are problem-solvers.
4. What makes an innovative culture? How do you create a culture of innovation?
It means challenging things as you grow. As creative founders, we want to grow an organization by generating ideas, organizing, and empowering people on products as opposed to functions. It's about clearly defining initiatives and goals, and empowering people to achieve objectives.
If you want to be an innovative company, you need passion, and passionate people won't work with you if you give them a checklist. You have to create a framework, where you trust the creative energy.
5. Looking to the future, how is JibJab going to be a leader in innovation?
I think it's by building an organization, and a culture that rewards innovation at all levels. My brother and I see our jobs as hiring great people, great talent, and great work.