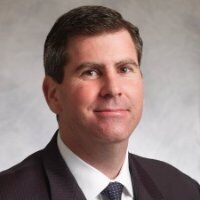 In this day and age of digital learning, LeapFrog has carved out a very enviable niche in the children's developmental sector. While most are familiar with their revolutionary LeapPad tablet, the entire LeapFrog ecosystem is rife with innovative products to help give children that extra step in learning. As Chief Marketing Officer for LeapFrog Enterprises, Greg Ahearn places that focus on learning as priority. Not only will any LeapFrog device you pick up have the company's signature approach to quality and design, but you can rest assured that its products and services will be that lily pad to help propel a child's development forward.

6 Questions with Greg...

1. What makes an innovative culture? How do you create a culture of innovation at LeapFrog?

I think it's all about openness. It's about allowing people to see the things that are going on around them. Not only in their own industry, but in other categories as well. For us, you'd think of us as a kid's educational or development company. But, if you think of things like the original LeapPad in 2002, it used a unique piece of technology that wasn't used before in the kids' category. Introducing that tablet basically invented the kid's tablet category. We look at things that parents are using in their everyday lives like a fitness tracker. We looked at that and converted it into a cool idea that was right for children, our LeapFrog LeapBand. It's a fun, gamified activity tracker that gets kids up and active. All of our products we're born out of our innovative culture.

2. Do you have specific rituals for re-setting your team to be creative? How does your team generate new ideas?

Somebody once said spontaneity has its time and place. I think you're always being creative and you're always working towards what's next. You can never have a bucket too full of great ideas. We're constantly ideating and brainstorming and if we hit a wall, we try to find creative ways to work through it. If we can't, we have to set it aside and move onto what's next. We've had ideas that we thought would be the next big thing for us. Unfortunately, the technology may not have worked for us or it cost too much or it would take too long to produce, those are all things we deal with. You have to be flexible and keep ideating, but not be afraid to move past something if it's not where it needs to be.

3. How do you identify trends? What resources does your team use to spot trends and consumer insights? *Do you attend conferences?

There are a lot of things we look at. We send people out to all the major industry trade shows – Educational Tech, CES, Time to Play and E3 to name a few. We read every publication we can get our hands on. We do a lot of research with parents including surveying, focus groups, in-home testing and bringing kids into our facility to play with our products. It's also nice to be located near Silicon Valley. There's a lot of technology born here and we're lucky to be able to stay connected with a lot of the companies that are right on the cutting edge.


4. What is the biggest challenge you face when innovating?

I think there are two big challenges. First, we are in the children's business and you can't be too far out on the technology curve for it to work well and be the right experience for kids. It also has to provide great price value for a kid's product, whether it be a toy or a first piece of tech like our Leap TV or LeapPads. Second, we're a company about helping kids "Leapfrog Ahead." So from the beginning, we build in ways in which the products and services we provide will help children "Leapfrog Ahead." Even if it is a great innovation, we still have to deliver on the brand promise. When children experience our products or services, they need to progress in some way. If it's just technology for technology sake, it really doesn't work for us. It has to be that clever combination of fun and engagement, learning and development, all coming together in a high quality experience that they can enjoy over and over again.

5. Do you find inspiration or ideas from adjacent industries?

Definitely! One of our new innovations this year is called LeapFrog Imagicard, which is a physical and digital experience unlike any other. Most physical/digital experiences have revolved around 3D characters. We saw that as a really interesting trend, but not something that necessarily applied to us. Our team started to look at adjacent categories and one of those was physical cards. The ability to use cards to learn was already proven with flash cards. It's seen as one of the best ways to help children learn and retain. From that, our team decided to combine that idea of physical and digital play around tablet technology and interactive cards. I think it's a perfect example of understanding trends and applying something new to it to make it totally different.

6. Looking to the future, how is LeapFrog going to be a leader in innovation?

We will remain a leader by constantly reinventing our product line and our services. It's important to know who you are and we have a very clear understanding of what we're about. We're about creating a quality experience for kids that parents can feel good about. We are absolutely about development in a much broader sense than just education – developing the whole child. This idea of 21st century learning and curriculum are critically important but so are EQ qualities like creativity, curiosity and imagination. We keep all of that in mind as we continue to create fun and engaging play experiences for kids.