Establishing Innovation Practices
Graham Milner, EVP of Global Innovation at WD-40
Related Trend Reports
Art & Design
,
Business
,
Credit Crunch
,
Eco
,
Fashion
,
Home
,
Internet
,
Lifestyle
,
Market
,
Pop Culture
,
Retail
,
Social Business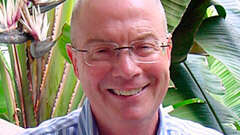 Graham Milner has experienced a 20-year career with the WD-40 Company, playing a key role in developing the brand's global identity with an innovative and recognizable line of products. Graham is dedicated to the brand, as genuine as any executive can get and will never be afraid of change. We chatted with Graham to get his insights on the current role that innovation plays at WD-40.
4 Questions with Graham Milner
1. How do you motivate your team to come up with good ideas?
Well, there's two ways we do this. The first is the structure, name and mission of something we call Team Tomorrow -- the innovation group at WD-40 Company. We believe it is hard to ask people in charge of "today" to also focus on "tomorrow" because the urgent always supersedes the important. This team has primary responsibility for innovation. It includes research and technology, consumer insight, project management and sourcing disciplines. This focus enables the freedom to create ideas for tomorrow. The second is that we have three ways we look to motivate. 1) To look internally. We have a strong culture and we like to think of company as our own. 2) Promote a mindset to focus on the needs of our end users and customers. 3) We work a lot with third parties. We're a company of only 350 employees globally, so we rely heavily on external partnerships for innovation stimulation.
2. How do you create a culture of innovation?
One of our values is to make it better than it is today. If we have embedded our values -- which I think we have quite well -- then that basic premise of getting up every day to make it better, it ought to make innovation better. Then there's the top-down aspect. I report to the CEO, and once the higher ups recognize that innovation is part of the company, people then have the freedom to innovate. And with Team Tomorrow, we try to facilitate the innovation mindset; every role in the company has the opportunity to contribute right across the company.
3. How would you describe innovation at your company?
We have an eight-stage gate process, and it's very regimented and formal. Within that process I'm trying to create a circular approach rather than a purely linear approach. I do embrace the process of our eight-stage gate, but if you want to get creative and generate ideas, the circular approach then has value. You need that linear discipline to execute as a business but you also need the circular approach for creativity.
4. In what ways are you actively investing to enhance innovation?
It's hard to ever be satisfied with innovation efforts and productivity. I will say we have four steps which are idea creation, idea vetting or testing, idea production and idea launch (which falls under brand responsibility). We are investing a lot of our time, talent and treasure behind the idea vetting or proof of concept at this time. We are actively looking at ways to get closer to end users and our customers to ensure our ideas provide real value to both these stakeholders.