Breaking Stagnant Habits (INTERVIEW)
Gordon Baty, Innovation Director at Gannett Company
Related Trend Reports
Business
,
Design
,
Fashion
,
Internet
,
Life
,
Lifestyle
,
Marketing
,
Media
,
New Ventures
,
Retail
,
Social Good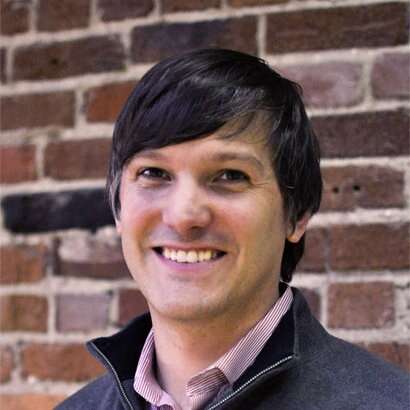 Gordon Baty never thought he would be working in the field of innovation, but he seized the opportunity when the Gannett Company brought him in. The media company let Baty translate his experience in user experience into an innovation role. He had used his education in psychology to help companies like Marriot manage their user experience. Today, Baty works as Gannett's Innovation Director where he works to actively build a culture of innovation and drive the company forward.
Four Questions with Gordon Baty

1. How does your team generate new ideas?

We generate ideas by making sure that we're well fed with inspiration. We use the phrase "curiosity" a lot. It's about being a forager and a sponge, and taking in the ideas around us as a source of inspiration. You have to observe and [develop] the ability to discover as something that you have to train, almost like an athlete. You have to exercise the muscle and use that skill to identify things that are happening around you while understanding that you can use it.
It's kind of two things. The first is being really great at observing human behavior. Whether you're going to a restaurant or buying a coffee, you have to be hyper-attuned. There are opportunities for innovation there. The second thing is being hyper-curious. We're constantly exploring when we're doing things like reading articles or on the Internet.
2. How do you identify trends? What resources does your team use to spot trends and consumer insights?

We're very dedicated to ethnography. We do a lot of rapid ethnography work where we do interviews with people and dive for insights. We talk about what matters to them, what's on the top of their minds and what makes them mad or happy. That helps us uncover trends. We're talking to people to find out what's really happening. We can get a pulse in local markets very quickly while finding which issues we can connect with by doing this. Since it's like stepping in someone else's shoes, we can get a lot deeper into what drives them.
We saw a lot of success by using this on USA today. We delved into the world of personal finance and saw a lot of behaviors there. The way that people deal with their finances is very similar to how people deal with their diets. Everyone knows that you have to track your spending but no one wants to do it. The same thing happens with health. Everyone knows you shouldn't eat all the bad foods and drink too much alcohol but it doesn't mean everyone's doing it.
3. What is the biggest challenge you face when innovating?

The hardest thing is that innovation takes extra time and effort. It takes this kind of dedicated, intense effort and giving people the permission to do that is incredibly hard. Everyone already has a full day and a full plate. This is particularly true in a company like Gannett, where we're tackling disruption in the industry.
We have a program where anybody from Gannett can submit ideas for new products and features that they can work on within the company. Then there's a system for filtering in the best proposals and giving winners the money and time to incubate their ideas. It creates a positive feedback cycle where everybody wants to see success. As a really amazing side effect, the people who go through the process feel like they got a mini masters degree.
4. What makes an innovative culture? How do you create a culture of innovation?

We work in person with Gannett businesses all the time; we don't just come in and drop a recommendation on their desk. We try to be partners for a while and work as a team; we immerse in their world for a bit and get them to immerse in our world of innovation. We're trying to break through the habits and programming. People are just programmed to operate and we're in a new era where those things don't make sense anymore. Our job is to show them different work styles, and make them everyday innovators. There are segments where people are more traditional and need some more help innovating.