Constructing a Community Network
David Lindberg, Vice President Marketing, GoodSports Enterprises
Related Trend Reports
Babies
,
Boomers
,
Fashion
,
Gadgets
,
Health
,
Hip Hotels
,
Lifestyle
,
Mobile
,
Pop Culture
,
Social Media
,
Sports
,
Tech
,
Travel
,
World
,
Youth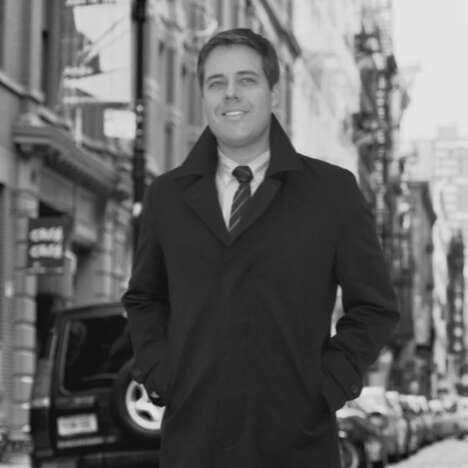 Creating a sense of connection between guests and local communities is one of the many accomplishment GoodSports, an incredibly innovative brand of hospitality, has been able to generate within new locations as it continues to grow across the United States. Extremely passionate about his involvement with this extraordinary company, David Lindberg expresses the gratification he gets from his job as the Vice President of Marketing for GoodSports. "We're doing something that impacts every athlete," he explains, "we are creating a better experience across the board."
Unlike your typical hotel chain, what sets GoodSports apart is the dynamic integration of athletics with hospitality, singling out sports as its own segment within the hotel industry, drawing athletes and the sports-minded. "We've only scratched the surface of what we're bringing into the market," David shares, "Hospitality has become an industry where one mold does not fit all. Our demographic live sports and health conscious lifestyles and our goal is to never disrupt that."
Three questions with David Lindberg:

1. GoodSports is such a unique concept, where do you draw some of your innovative inspiration from?

When it comes to ideation, we sit down together as team, this includes everyone in every department at GoodSports, including the CEO, in a conference room and hash out any ideas that come up. During these sessions there is only one rule – no idea is a bad idea. By keeping an open mind and discussing all of the ideas we have, everyone feels free to speak openly with each other until we're all on board. We have teams on the hotel and sports side that come together when presented with a problem. The process doesn't stop once we arrive at a solution, with so many different perspectives in the room, often times we will play devil's advocate for one another. For example, we relocated the restaurant and fitness center from the hotel to the fieldhouse. In doing so, we were able to better serve the hotel guest and local members with a better experience.
2. How do you manage to stay ahead of any competitors?
We're absolutely ahead of the game when it comes to our competitors. The hotel and sport industries are slow to adopt the necessary changes; they are too big and cumbersome. There will always be competition but we're only able to service about 18% of the market, the surplus gets pushed to the surrounding hotels and sports complexes. We're focusing on providing a better experience for the athlete, to be the premier destination; this creates synergy within the community. We want to work with the community to foster athlete and economic development.
3. Looking to the future, how will GoodSports continue to be a leader of innovation?
One of the challenges of any company is building brand affinity. We don't just look at our paying customers but the ones who socially share the brand. We look at each customer touch point and ask ourselves, how can we make it better and more engaging? We've developed a program that creates a physical, tangible asset with social and digital media - something we're currently keeping under wraps.
To create an innovation-friendly dynamic, you have to have energetic personalities in both the sports world and hospitality world. Each department is incredibly motivated and ecstatic about what we're doing. We all travel, we all play sports and we all are continually looking to build up both sides of the brand, with every person in our company coming to the table full of creativity and passion. We've found that sports and hospitality go extremely well together and each side of the GoodSports family can learn from the other, making us that much stronger as a team.