How Globalization Influences Innovation
Bruce Caldwell, Global R&D Lead at Scotts Miracle-Gro
Related Trend Reports
Art & Design
,
Business
,
Charity
,
Design
,
Eco
,
Eco Architecture
,
Fashion
,
Gadgets
,
Health
,
Home
,
Internet
,
Life
,
Lifestyle
,
Media
,
Pop Culture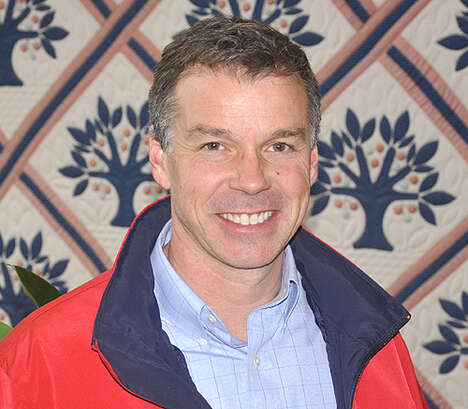 With over 25 years of experience creating innovative consumer products, Bruce Caldwell is now the Global R&D Leader at Scotts Miracle-Gro. With extensive knowledge in consumer packaged goods, Bruce is no stranger to innovation or a lack thereof. We spoke with Bruce to get his point of view on modern innovation and why he thinks globalization plays a vital role going forward.
4 Questions with Bruce Caldwell
1. How do you motivate your team to come up with good ideas?
Well, I have a team of 150 people and they're made up of scientists, engineers and researchers. The best way I find for them to come up with great ideas is to get them connecting with our consumers and trying to find the intersection of what their needs are and what we can make come to life for them. If we can hit that intersection of what's needed and what's possible, that's where the innovation happens. In the R&D department, we go to places where our product is sold to speak with consumers. We're asking questions and trying to better understand their frustrations and problems. By doing so, it provides us with insight for doing things differently. Another great way to generate ideas is to send the team into the consumer's home. We get into their natural setting, without giving any guidance, and really observe their lives and how our products play a role in their lives.
2. How do you create a culture of innovation?
I would say you have to be close to the consumer. I've always worked in a large company, and the way I make each team member feel like they have ownership over their role or to make them feel like an entrepreneur is to get them close to the end user. It's about getting them crazy about solving problems for the end user. If people can get passionate about the consumer they can be really innovative. Then there's bringing in ideas from other inputs that can add a new twist or a new solution to long term problem.
3. In what ways are you actively investing to enhance innovation?
Getting closer with the consumer and working closer with Marketing. I feel that R&D and Marketing are key partners in driving innovation. It's about collaborating on our benefits and features, as well as how we are going to convince people to try our product. So the partnership with marketing and being clearly focused on the consumer. As we grow globally, making connections across different geographies is becoming more important. Also, it's about getting from the company together and have them meet face to face at least one year at our Innovation Conference. We want to get these people together and share what we learn from our research.
4. Are there specific areas of your culture that you would like to enhance?
I'm really interested in globalization. The more we globalize, the more the focus on innovation and the more synergy we gain from our innovation platforms, especially in R&D. We just launched Miracle-Gro in China and the opportunity that exists there is phenomenal. The more we expand globally, the more we can exponentially multiply the benefits across so many more markets and consumers—we can start tying in the needs of Chinese people with the needs of someone in Europe and with the needs of someone in New York City. Then, it's about driving technological platforms to drive those needs, and tapping into innovation to find something that's important for those needs.