Leveraging Social Media
Geoff Desreumaux, Founder of WeRSM | We are Social Media
Related Trend Reports
Branding
,
Celebs
,
Food
,
Gadgets
,
Interactive
,
Lifestyle
,
Marketing
,
Photography
,
Pop Culture
,
Retail
,
Romance
,
Science
,
Social Media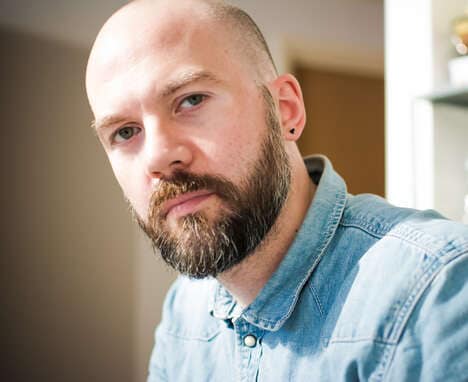 An expert in creative strategy and social media growth,
We Are Social Media
founder
Geoff Desreumaux
strives to provide valuable content that maximizes the potential of our hyper-connected world. The site operates under the all-inclusive philosophy that anyone can reap the benefits of social media if they stay plugged in and curious.
Ultimately, We Are Social Media is a platform created by Geoff Desreumaux to offer people the best digital experience possible.
5 Questions with Geoff Desreumaux
1. What motivates you?
I want to offer something really valuable to our readers. The day I first heard the "(…)the ones who are crazy enough to think that they can change the world, are the ones who do" quote from Steve Jobs, I understood that this is what I wanted to do in my own humble way: change the world, make it better, help people achieve their potential. I hope what we do at WeRSM helps somehow.
2. What is the biggest challenge you face?
Having a goal, a set of value, things I believe in, this is all easy. The big challenge is to align these with the everyday life of a business. Oh, and monetization is a big challenge too, because we don't want to just rely on ads like many other news publishers do. We want to do something original, different, useful to our community, like everything else we do.

3. Where do you see the future of blogs heading?
Blogs are now becoming the number 1 source of information online. I believe readers see blogs as a less biased way to find out about news than more traditional media. There is a danger though, the one of misinformation as many blogs write about stories without fact checking. Blogs will become more social, creating their own communities, away from today's social media platforms.
4. What is the mission of your blog?
We love social media and our mission is simply to help users and marketers make the most of it. We want to help them stay on top of this fast moving industry, stay in control of what they do/share on the platforms and inspire them to do more with social media. Basically, we want to make social media a great experience for everyone.
5. What makes your blog different? How can viewers leverage the content on your blog?
We're independent, so we can talk about anything we like. Plus, we are optimistic and positive people, so we don't rant against such new feature or new rule. We're here to make the most of social media, and we love it.