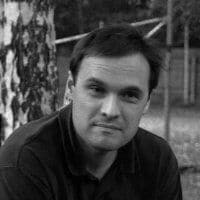 Strauss Coffee is one of the top ten global coffee companies in the world, with annual revenue of approximately $1 billion and a leading market presence in three of the ten largest coffee markets – Brazil, the second largest coffee market in the world, Russia, the Number 1 instant coffee market in the world, and Poland the largest coffee market in Central Eastern Europe. Strauss Coffee has strategically developed a portfolio of well-known and diversified local brands through both organic growth and acquisitions.

Its strength lies in being a pure play coffee company, in the presence within large and growing markets and in its integrated sourcing and supply chain capabilities. In contrast to other global players, Strauss Coffee focuses on creating local coffee brands that are relevant in their markets. It complements this focus on organic growth with strategic partnerships and acquisitions – like the joint venture in Brazil, which transformed local company into the country's biggest coffee player.

Gennady Jilinski, Chief Marketing Officer for Strauss Coffee doesn't believe in working in a central location, but believes that you must travel to where the business takes you around the world. Not only is Gennady the CMO, but he also deals with product innovation. Gennady believes in the freedom within framework system.

3 Questions with Gennady…

1. What makes an innovative culture? How do you create a culture of innovation?

One of the keys here is the willingness to take risks and accept potential failures because innovation is risky. We will go out and get inspiration, come back and look at these big ideas with the contribution from everyone. When you bring in big ideas, people get uncomfortable with it and are reluctant to change. We try to create a culture of support across the company. We try to celebrate failures and learn from them. Innovation is a key element for our core values.

2. What is the biggest challenge you face when innovating?

With new ideas you need to recognize next big idea, have enough courage to go for it, and figure out how to execute it. I believe that the best way to find new ideas is to look outside your own industry. Creativity, innovation is all about connecting what seems to be unconnected. To recognize next big idea the key is to have an ability to look at it from consumer eyes – be able to get into consumer shoes. Once you decided to go for a new big idea – you'll need to implement it. Because it's new, never done before you – the execution is much more challenging. You're going to stumble upon all possible rocks and hit all the pitfalls before it gets to the market. You must be very sharp when implementing these ideas. Therefore one of the biggest challenges when innovating is having courage to go for something new and big and implementing the ideas.

3. Looking to the future, how is Strauss Coffee going to be a leader in innovation?

We set ourselves a challenge to be Consumer Driven, Innovative Brand Builders. We want to be a company of fast growth – majorly coming from having stronger brands and innovation. Here we are leveraging our advantage of being a part of one of the biggest FMCG companies in Israel – Strauss Group. Israel is a country of inventors and entrepreneurs. I think Israel has the highest number of startups per capita in the world. We benefit from Strauss Group's Alpha Strauss food-tech ecosystem that supports inventors, entrepreneurs and scientists in developing new and innovative technologies, aimed at solving food industry challenges. By leveraging Israel's food-tech "Silicon Valley" innovative technologies, we are becoming a more innovative leading edge company.
References: linkedin and strauss-group