Connecting Research to Practice (INTERVIEW)
Gadi Ben-Yehuda, Innovation Director at IBM
Related Trend Reports
Art & Design
,
Business
,
Computers
,
Customization
,
Gadgets
,
Inventions
,
Lifestyle
,
Mobile
,
Multimedia
,
Science
,
Tech
,
Unique
,
Watches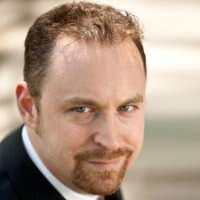 At the IBM Center for Business of Government, Gadi Ben-Yehuda, Director of Innovation, scours the world for ideas and develops thought leadership material geared towards government agencies as well as private sector organizations and individual citizens who are interested in civic engagement. In most organizations, innovation research is developed for internal purposes and meant to drive the company forward. However, Gadi's group, The Center for the Business of Government, helps shape the conversation on public sector issues, including innovation, by editing and publishing research that can help enhance government agencies' performance.
3 Questions with Gadi Ben-Yehuda

1. What is your mission at the IBM Center for Business of Government?
The Center's mission is to connect research to practice; we do this in a few ways. First, we'll put out a call for papers among academics and I will edit the ones that explore innovation topics. Our authors and our audience demand independent thought leadership, so The Center edits and presents original academic scholarship that leads to actionable recommendations to improve public sector management and leadership.
Second, we develop our own thought leadership. Right now, for example, I'm writing about the relationship between civic power and privacy and what we can learn from superheroes. It used to be that if you wanted to change a zoning ordinance or something like that you'd have to show up to a town hall meeting and then everyone would know who you were. Now, you can have a great impact without divulging who you are, kind of like a superhero. But even superheroes are identifiable, and as government managers work with citizens' groups and app developers, they need to balance how much privacy they give to individuals—so that they feel comfortable participating in civic life—without giving so much privacy that some people can abuse the power of civic tools.
2. How do you tackle which innovations to talk about in your papers?
I spoke on a panel at the Management of Change Conference, and one of the questions was about how each panelist approached innovation. One of my fellow panelists, a federal executive, said she starts with her agency's mission and thinks about what innovations being used elsewhere can she adopt or adapt to achieve her mission. I work the opposite way; I go to a number of websites, I look at Twitter as well as magazines and think about what's out there that's new. What are the new tools and how can these tools be adapted to fit missions of various agencies? Sometimes, the tools I'm looking at will not prove useful, but sometimes a combination of tools can be used in novel ways. I think both approaches—the executive's and mine—make sense. I always benefit from exploring as far afield as I do, which allows me to bring valuable material back to government and to my organization from my intellectual peregrinations.
3. What is the biggest obstacle you face?
I am my biggest obstacle. I have to think outside the box to avoid repetition, in terms of the topics I'm writing about. I get out of it by physically going for walks to places I've never been before, or reading a book I've never looked at before. I'm always on the lookout for "have I said this before? Is this the same thing, but I think it's different?". It's important to get outside of my comfort zone. I once had an interview with the Chief Technology Officer of Washington DC, and he saw my resume and asked me to tell him about myself. I launched into my bit about who I am and he stopped me and said, "Tell me something no one has ever told me before." That's a tall order, but when I feel I'm being repetitive, I ask myself, "What can I tell people [that] they've never heard before?"