Balancing Brand Loyalty with Innovation
Pat Masker, Sr. Director Innovation Insights, Frito-Lay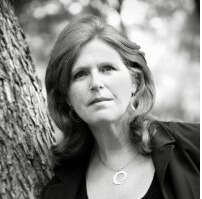 In a market worth $29 billion in 2011 and expected to grow to
approximately $35 billion in 2016
, the U.S. savoury snack industry represents an enormously lucrative space for brands to maneuver in.
A front-runner in this category is Frito-Lay, a division of PepsiCo, which commands over 35 per cent market share in the savoury snacks market, led by its potato chips – in which it holds 58 per cent in that market – tortilla chips and corn snacks segment. Boasting over 30 brands that line the snack aisles, Frito-Lay, according to one estimate, accounts for
almost 35 per cent
of the beverage giant's overall valuation.
However, with health and wellness becoming a growing consideration for many consumers, the balance between innovating to serve consumers looking for alternative, salubrious snack options poses a challenge for Frito-Lay when diversifying its portfolio. For every consumer who prefers a reduced fat and lower sodium product, there will be consumers who will want no changes or compromise made on a product's taste and enjoyment factor, according to Senior Director of Consumer Strategy and Insights Patricia Masker.
In her role, Masker leads an insight team to fill and optimize the innovation pipeline across all of Frito-Lay's core brands, and influencing the innovation strategy to assist the leadership team in ensuring the major chips brand's long-term, sustainable success. Awarded the Marketer of the Year at PepsiCo in March 2012, Masker tells TrendReports.com that while that moment was a highlight of her career, she hopes to continue furthering Frito-Lay's innovations into other food divisions, and continue meeting and exceeding consumer expectations.
5 Questions with Pat.
1. How does your team generate new ideas?

We use a number of different sources, and one in particular that we use is a proprietary segmentation that goes very deep into understanding consumers in context, looking for the lead users and the problems to solve to help us come up with the unique desired user experience. When you have a category like ours with a lot of big brands or have a large ownership in the market, it's actually quite helpful to try to pull them apart and get really distinct into understanding who our aspirational targets are, and go very deep into the occasion that you are trying to anchor and design for. That user occasion segmentation has actually been a jumping off point for us to do our job – ideating trends and needs early on.
2. What's the biggest challenge you face when innovating?

It's really tough in the world of snacks how far you take health and wellness because there's a segment of consumers who will want and embrace reduced fat and lower sodium content in the snacks that they have, but with no compromise whatsoever on taste. But you also have a segment who, frankly, want to snack on what they love and they don't want you to do anything different to those snacks. There's a fine line that you walk when you start taking a snack that has really high enjoyment and sits in the consumer's mindset in a very particular way and you try to modify that.
3. How do you strike a balance between the two when innovating?

Some of the brands that we stand for represent fun, and now you're trying to pull all the fun away when you try to make changes, so sometimes you have to introduce new brands to do that. We have a whole team at Frito-Lay that is very focused on what I would call better-for-you or good-for-you brands.
4. In what ways are you looking to enhance innovation at Frito-Lay?

We want to have more of an entrepreneurial organization, which will mean launching off, failing off and pulling off quickly. We have a direct distribution system, which allows us to put things out pretty quickly, learn, and then pull it back as necessary. I think that that innovative culture is an opportunity, and business innovation is a big opportunity for us – we have a plethora of early pipeline ideas and the opportunity to operationalize them in a way that allows us to continue to meet our profit margins and our financials goals to Frito-Lay and PepsiCo.
5. Looking to the future, how is Frito-Lay going and continue to be a leader in innovation?

I think you're going to continue to see us to innovate in our core business. It's a business that is what we call a repertoire business so there's a lot of loyalty to salty snacks and a lot of variety seeking that goes on as well, so you have to give that variety to consumers. I also think you can look to Frito-Lay to expand in areas that aren't as traditional, things like the Doritos Locos Tacos and looking into other what I would call "hybrid categories" to figure out how we can meet consumer needs and still grow our business and our brands going forward.