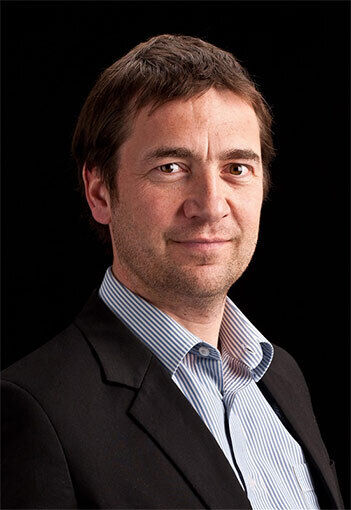 FGL Sports Ltd. is the largest national sporting goods retailer in Canada. The company sells a variety of sports-related products -- from athletic footwear to athletic/leisure apparel to equipment required to play your favorite sports.

Frederick Lecoq, SVP of Marketing at FGL Sports, looks after the activities of the marketing team, including e-commerce, digital marketing, and all general content creation. Retail companies used to be seen as old fashioned and slow-moving, but that's all changing now; Fred and his team are bringing digital innovation to the forefront of FGL's strategy to reinvent the retail space in North America.

4 questions with Frederick Lecoq:

1. What makes an innovative culture? How do you create a culture of innovation at FGL Sports?

In retail, we can make small innovations to improve our current processes, but really it's still being innovated the old fashioned way. So for us innovation is really closer to invention or revolution because that's what our industry needs -- a revolution. The first thing you need for that type of innovation is for top management to be on board. The leadership team needs to be driven by innovation and be willing to pursue innovation, which can't happen if each week is grounded by controls and more traditional approaches to innovation. We are lucky at FGL to have leadership that recognizes the need to innovate.

The second thing you need is a test-and-learn culture. If we're going to revolutionize the retail space, we have to be bold and push boundaries -- you can't do that if you're afraid of your ideas failing. You need to push for innovation, but accept that sometimes it isn't going to work out the way you want it to. Encouraging this culture and attitude is something we call "unleashing the organization" and it's crucial if you want a true culture of creativity.

I'll also add that because we're a sports company, we can capitalize on all the different creative innovations that go on within individual sport industries as well. It's a very dynamic field and one that creates a sort of creativity booster for the company. At FGL Sports we're always looking or the next game-changing revolution in the retail space.

2. Do you have any specific rituals for re-setting your team to be creative? How does your team generate new ideas?

One thing we do is team brainstorming every Friday morning where our team regroups and thinks about new things we can be doing. It's totally driven by employees and whoever wants to pop in can do so. Essentially we try to answer the question, "What can we do differently?"

In terms of generating new ideas, our company framework is really pushing for innovation right now. One idea that has come out of this push is replacing our print flyer with a digital flyer; so far we've seen really amazing results.

3. What is the biggest challenge you face when innovating?

One of the challenges is just getting everyone to understand that there's a difference between innovation and research. Innovation has to drive toward a goal and not just be researching for the sake of researching. Research is great, but it won't lead to substantial innovation if it's not focused on an area that's critical for the organization. It's a real challenge sometimes to ensure that your innovation is aligned with your business requirements; at FGL that means trying to recreate the customer experience. You simply cannot run innovation in isolation; the team has to be aligned with the business.

4. Looking to the future, how is FGL Sports going to be a leader in innovation?

Moving forward we are going to maintain our culture that empowers individuals to be creative and innovate. You need to make innovation part of your DNA as a company. To do that we are looking at our resources (company and every individual should allocate time to pursue innovation), capabilities (having the right people on our teams), and governance (processes and infrastructure to encourage creative thinking). We are going to be able to sustain our current progress by focusing on these main pillars to encourage innovation and provide the means to allow people to innovate on a daily basis.
References: fglsports