Unconventional Food Marketing Strategies Reaching the On-the-Go Eater
Related Trend Reports
Branding
,
Business
,
Design
,
Food
,
Gadgets
,
Health
,
Kitchen
,
Lifestyle
,
Marketing
,
Social Media
,
Tech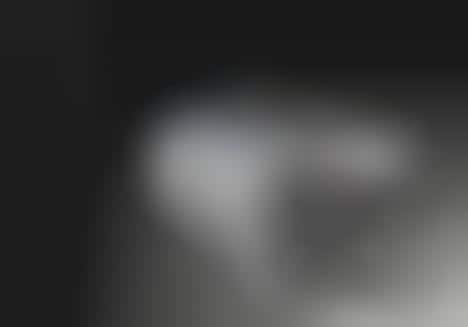 In terms of food marketing strategies, today's brands must devise creative ways to reach a moving target because finding time to stop and eat is simply not a priority among today's busy, time-pressed consumers. In fact, a 2005 study conducted by the U.S. Bureau of Labor Statistics found that consumers spend, on average, only about 1.3 hours eating and drinking away from their homes, and if they are cooking and eating at home, they typically spend less than an hour.
As Milford Prewitt states in his article 'Feeding Time-Starved Consumers,' "In a nation where the notions of convenience and saving time have become synonymous, two-hour meals -- outside of a special occasion or a luxury fine-dining experience -- are about as in vogue as a horse and buggy."
What this means is that there is a rising opportunity for brands that can meet the demands of the growing market of on-the-go eaters. At Trend Hunter, we've seen a variety of inventive food marketing campaigns, all of which appeal to consumers who don't have the time to search for a restaurant, let alone sit and dine at one for an hour or longer.
Food trucks are quickly gaining ground in the food industry, primarily because they offer convenience and delicious food that is often affordable as well. Some notable food truck businesses include the Jon Darsky Del Popolo pizza truck in San Francisco, the first truck to include a traditional wood-fired oven, and New York City's Cinnamon Snail, which provides fresh and tasty vegan offerings. Even big brands (who are often unrelated to the food industry), such as Air France and ESPN, have tried their hands at serving food from trucks. Air France launched a free "tryvertising" initiative to promote its gourmet fare in Manhattan, and ESPN, which ventured through LA and New York in the summer of 2010, offered consumers both food and a way to watch the FIFA World Cup.
Subscription-based services are also providing consumers with a way to consume conveniently, whether it's coffee, healthy foods, baked goods or caviar. For example, Los Panderos is a Brazilian bread delivery service that provides consumers 12 loaves of bread each month, while San Francisco-based Lollihop ensures customers can eat well no matter how busy there via subscription boxes containing healthy meals and snacks.
Vending machines are getting craftier by offering fuller meals, everything from pizza and sausage to baguettes and burgers. And for restaurants and food brands that can't venture too far off the beaten path, inventive food marketing strategies have included using interactive marketing methods and guerrilla campaigns to capture attention and sway the consumer to order their food to eat at home or pop in for a quick bite. For example, Domino's encourages customers to use its mobile ordering app to customize their own pizza through a quick game, while McDonald's launched a sneaky campaign in Poland that involved putting images of its burgers, fries and drinks on a train station timetable to "remind" traveling consumers that they're hungry.
For more creative food marketing strategies and trends taking shape in the food industry, access our online Trend Hunter PRO database, and make sure you download Trend Hunter's
Food Trend Report
as well as our
Marketing Trend Report
.