Remaining Innovative by Having Fun
Dave Anderson, Owner, Famous Dave's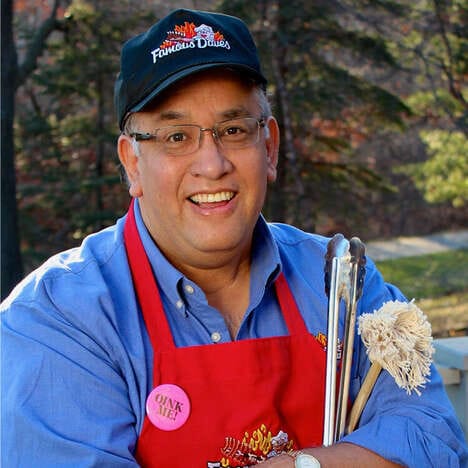 When you are looking for a restaurant where you can get mouthwatering, delicious barbecue, then Famous Dave's is the place for you to go. With many award-winning dishes, the variety, and quality won't disappoint. Dave Anderson, the Owner, went on a quest tasting the best barbecue in America, and 20 years later, he created Famous Dave's. The passion and love that Dave has for his company is apparent, and it's no wonder that that Famous Dave's has become a fan favorite, and has the accolades to back it up.
4 Questions with Dave Anderson
1. How does you team generate new ideas?
I think one of the most important questions any business has to answer is, "are we relevant to today's consumers?" People vote with their dollars, and that is how you will get your answer. In the restaurant business, there are many factors which come into play on whether you are competitive; new restaurant concepts opening in your market area, people's diet trends changing, cost of raw goods rising, and also youth and their music have a lot to do with how families live their lives. This all impacts consumer tastes for what's new in restaurants, and whether you still can be one of the top choices. For Famous Dave's, the world of barbecue has always been America's cuisine, and for the longest time, not much had changed. However, in the last five years, we have seen barbecue become hip. Now it seems everyone has some sort of barbecue item on their menu. New ideas for Famous Dave's is exploring how we can use smoke, seasonings, and sauces in unique ways that are exciting. For example, when I first started, a barbecue meal generally consisted of ribs, coleslaw, corn on the cob, BBQ beans, cornbread and sweet tea. Today, a barbecue meal might be BBQ bison on a brioche bun, topped with kimchi coleslaw, served with a side of quick pickled cucumbers, and with watermelon moonshine.
2. What is the biggest challenge you face when innovating?
I think for restaurants, and for Famous Dave's, the innovation challenge is to determine when it's time to change your menu or restaurant look. Right now, we recognize our current restaurants need a makeover and that our menu has to change to be competitive with what's happening not only in the world of barbecue, but also with eating trends. One menu challenge we face is the need for gluten free foods, so Famous Dave's is diligently figuring this out. We also notice locally made 'craft beers' are a trend, and last year we rolled out a line of 'moonshine drinks' that proved to be popular with guests. The most challenging innovation we will have to face is the renovation of our older restaurants. It seems when you need to make a costly change like a renovation, it always come at an inopportune time, and making the changes are difficult. It's imperative that all companies put money away for future changes like this or risk being caught like a dying dinosaur. We all know restaurant concepts that are dated and you just don't want to walk in their doors.
Also, I think it's important to guide the innovation process as some times innovation can go off on the wrong track. Being too creative the wrong way can be just as bad as not being innovative at all. As always, youth and music seem to be driving factors for many industries. For an old timer like me, it's imperative that I don't let my "things were good the way they used to be" thinking obstruct our view of recognizing how our nation's youth are influencing the changes in the way we need to go about our business.
3. What makes an innovative culture? How do you create a culture of innovation?
I think we are living in a day of accelerated change, where more change is happening in one day of our children's lives than in ten years of ours at the same age. As leaders in our business, we need to be about exploration and curiosity. Fortunately, for Famous Dave's, the very notion of barbecue is something that will never go out of style. American's love barbecue, beer, and music; and it all pairs together really well. Barbecue is not just a food grouping, it's a lifestyle that embodies fun and good times. When you have a fun concept like Famous Dave's and a food like barbecue, it's a lot easier to be creative and innovative. Fun always motivates innovation!
4. Looking to the future, how will Famous Dave's continue to be a leader in innovation?
I think Famous Dave's is, and will continue to be a leader in our industry because we are always out traveling the country. This is very different than most restaurant concepts. In our world, we participate in 'Ribfests' held in different cities throughout the country because it keeps us sharp when we have to compete against the best of the best in barbecue. In addition, at these 'Ribfests,' they have categories for new innovative dishes that have, over the years, given us ideas for new and exciting menu additions. Also, from day one, I have always been a supporter of our leadership visiting as many restaurants in a city as possible to discover new flavors and ideas.