Socializing the Marketing Strategy (INTERVIEW)
Palms Casino Marketing Director, Erin Levzow
Related Trend Reports
Architecture
,
Art & Design
,
Gadgets
,
Health
,
Hip Hotels
,
Humor
,
Internet
,
Inventions
,
Life
,
Lifestyle
,
Luxury
,
Marketing
,
Social Media
,
Tech
,
Travel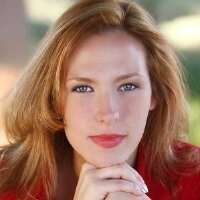 The Executive Director of Hotel Marketing and eCommerce at the Palms Casino Resort, Erin Levzow has lived in Vegas, the world's most renowned destination for entertainment, for seven years where she's been busy staying on the cutting edge of innovation with other companies such as MGM Resorts International as well as Caesars Entertainment Corporation. Clearly, she has been around the industry for quite some time and has a keen understanding of how to connect with her clientele. Touting social media as her number one resource, Erin knows how to leverage the multiple online resources at her fingertips to create connections with customers and strengthen brand loyalty. Recently, she has been part of exciting interactive projects at the Palms Casino Resort, including the launch of a responsive website.

Four Questions with Erin Levzow:

1. How does your team generate new ideas?
Our ideation process occurs during meetings and through our constant open door concept. We have white boards everywhere so that any time someone has an idea, even if it's not necessarily the best idea ever, it goes up and could get the ball rolling for others. I'm a true believer in getting everything out there. We do a lot of creative work where it is necessary to consistently be on social media. The team and I go to as many conferences as we can and we go out in the field to absorb new mediums and open ourselves up at least one day each week.
We constantly have to be moving and shaking as there is no time to get stuck in a rut. Members of the team stay creative and help the team's overall creativity by coming back and reporting to the team after they've learnt something new. We find that teaching others about what you learned helps inspire others as well as transform the way you think about it as well. We have a publisher idea process where anytime someone wants to contact us or work with us we sit down with them and give them 20 minutes to tell us what they have in mind.
2. How does your team identify trends and consumer insights?
My team identifies trends through competitor analysis and always being in the know. We are on social media constantly throughout the day, and although it may be against corporate policy at other companies, our employees have to always be on their cellphone at work because we need to be on the ball with what's going on in social media. It dictates how we should be reacting and what kinds of things we should post or avoid posting, and we are always on top of news stories and celebrity scandals that can be linked back to us. With modern connectivity through technology we can quickly mock up a photo and post it to Facebook moments after hearing about a story.
Pinterest is another great tool for finding new and exciting ideas that help our brand and we look at other socially strong brands such as Oreo to find inspiration for real-time responses to things happening in the world. We saw a larger retailer host a 'Pin-it-to-win-it' contest on Pinterest which we thought was exciting so we utilized that idea and made it completely our own. We look at the way fun retailers get big on social media and the team is genuinely excited to watch and learn from what other brands are doing all over the world.
3. What are some of the challenges you face when innovating?
The biggest challenges we face are limited time and resources. There is only so much time you can really carve out in a day towards being innovative and exciting. If I could only hire someone to do the ongoing tasks, I would gladly devote all my time to the innovative projects. We need more people to carry out tasks and think through all the many innovative ideas our team comes up with. Furthermore, we really have to delegate how much of our resources we are willing to put behind these ideas because one big idea might be more valuable and effective in accomplishing our end goals than several smaller ones.
4. How do you create a culture of innovation?
I consider myself a battler. It is important to keep people excited and then get operations to be just as excited as the marketers. Staying on top of things and coming up with new ideas keeps us at the top of our innovation goals and getting others as excited as we are. To create an innovative culture you need to embrace the 'yes' and never stop employees from pursuing their ideas. If someone is passionate about an idea, they will find the time and figure out a way to work on it. Employees are always coming up to me with new ideas and I always say sure, even if I'm not sure it will work, because that positive mindset is what cultivates passion and excitement. When we win, we all win together, and when we experience losses we talk about how we can turn them into a win. Keeping a positive environment around you is very important when it comes to inspiring employees to constantly come up with new ideas - at the end of the day, it's about fulfilling your passion.