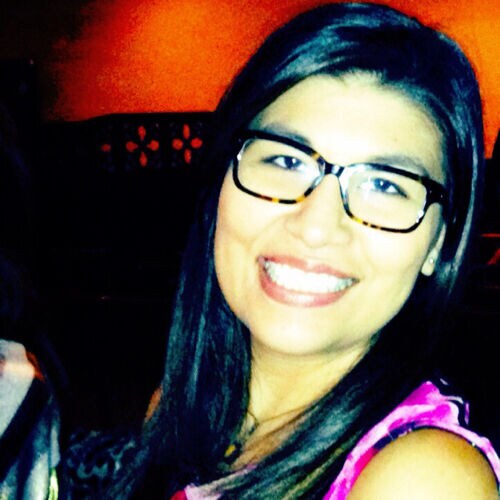 Since 1949, Peg Perego has been a leader in baby products and children's riding vehicles. Today, they continue to thrive by paying close attention to their consumers, following the ebb and flow of the fashion industry and creating unique innovations in their product.

Over the past four years, Erica Tun has watched the pace of the industry quicken. As a Marketing Associate for such a well-known brand, keeping up with the new kids on the block while maintaining Peg Perego's legacy can be a challenge. Erica partly attributes Peg Perego's adaptability to one simple trait; they listen.

6 questions with Erica Tun

What makes an innovative culture? How do you create a culture of innovation?

Obviously, tech and innovation go hand in hand. We have many tools that allow us to listen to the consumer and figure out what they need. A lot of that contributes to Peg Perego's success. We also use social media, and message boards. There's a big push, especially in parenting, to be innovative lately and new businesses pop up everyday catering to that segment. But, everyday experience, listening and paying attention to the consumer, play a big part.

How do you identify trends? What resources does your team use to spot trends and consumer insights?

We have a great marketing and fashion research department in Italy. Fashion has always been an inspiration for Peg Perego. We are known for our material and the type of collections we put on our products. So we definitely take queues from the fashion world. We use focus groups and do a lot with consumer engagement. It's really helpful to hear direct feedback. We also work really hard to communicate internally. To ensure everyone is heard and that we're all on the same page.

How do you ensure you're getting trends/insights information that your competitors aren't getting?

It can be difficult because we're all looking at the same demographic. The moms, the dads in the same age range. So it can be difficult to draw different inspiration. One of the things that help us is having a home base in Europe. Sometimes they are a bit ahead of the game when compared to the Western world and vice versa. So we come together to create the best of both worlds.

What is the biggest challenge you face when innovating?

Communication across the different branches and differing time zones can be a challenge. When trying to communicate with someone from Italy who is six hours ahead, technology is your best friend. However, when you're working on today's problem and they can't get to it until tomorrow; it can be a challenge. Another challenge for us is that we've been around since 1949 and sometimes it's hard to really innovate and stay fresh. So we focus on adapting without losing our roots.


How do you find inspiration or ideas from adjacent industries? Or do you focus only on your category?

We definitely look outside of our industry for innovation. I feel like the baby industry has really exploded and has become very fast moving. We look at a ton of industries like fashion, which is a fast moving and seasonal industry. What's good today may not be good tomorrow. So we take our queues from those fast moving industries that have to predict what people like.

Looking to the future, how is Peg Perego going to be a leader in innovation?

One thing we will continue to do is listen to our core audience. Not only the consumers we also listen to some of the big advocates in our own industry. For example Alisa Baer who is also known as the "Car Seat Lady". When we were developing our infant car seat she had many talks with our engineers and many of the elements she recommended showed up in our product. So it's really a matter of listening. I think that's the biggest key. If you really want to be an innovator you have to listen.

References: en.pegperego and linkedin