Creating an Inclusionary Environment (INTERVIEW)
Eric Knight, Creative Director of ModCloth
Related Trend Reports
Business
,
Computers
,
Fashion
,
Hip Fashion
,
Internet
,
Marketing
,
Mobile
,
New Ventures
,
Pop Culture
,
Retail
,
Social Media
,
Tech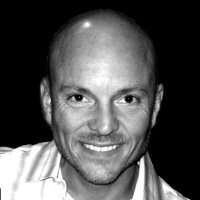 Eric Knight, the Creative Director at ModCloth is as inventive as he is driven. Leading a team at one of the most desired online retailers, Eric has reached his one-year anniversary at the company, and still loves what he does. ModCloth showcases an eclectic mix of clothing, and their motto is primarily customer focused. With a love for those who shop at their site, ModCloth has been able to create an environment where all are welcome, and can shop with ease.
4 Questions with Eric Knight
1. How does your team generate new ideas?
We work with Susan (the co-founder and Chief Creative Officer) a lot, and constantly get inspired by her. She is great to partner with, and to pick her brain for her creative vision. I take that information back to my team and we have open dialogue conversations about our monthly and seasonal campaigns. Having that open dialogue, and letting people dream big, helps to come up with ideas. We think big and then refine the ideas into something that can be accomplished. We also push the team to get out and explore. Whether it's comp shopping, going to a museum or visiting a park, we encourage people to get inspired by what's happening in the world.
2. What makes an innovative culture? How do you create a culture of innovation?
Creating an atmosphere with the right people is important. You need to allow people to have space and time to breathe, so that they can dream big and come up with great ideas. Deadlines are important, but if you start early enough, they aren't oppressive. In between deadlines, we like to have our team members do creative things that aren't necessarily tied to getting a project done. As an example, we had a competition for our stylists in L.A. They were all given the same dress, and they had to style it in their own way. Then, everyone in the company could vote on their favorite look. This wasn't for a campaign so the stylists had complete creative freedom, and it was a fun activity to inspire the team to think about other ways to do things.
3. How do you identify trends? What resources does your team use to spot trends and consumer insights?
Our team is constantly going through fashion blogs, and also doing research in the marketplace. Our home page is our storefront, so we like to see what physical retailers are doing for inspiration. We also identify trends through our customers. ModCloth has a big community of engaged users and we like to hear what they're looking for. We enable them to participate by voting on styles, adding her photos to our Style Gallery, shopping with reviews and more. One thing we heard from our customers was that they wanted a broader range of sizing, so we've really focused on expanding our Plus line and creating a diverse community of users. As an example, we don't use agencies to cast models. We hold our own casting calls, and we use models of all shapes and sizes. We are completely inclusionary and want everyone to know that no matter who you are, you're welcome here.
4. Looking to the future, how is ModCloth going to be a leader in innovation?
We are committed to really innovative practices and we will continue to walk hand and hand with our customer. We want to give her the tools to come back and have a rich experience on the site. Whether our users want to find the perfect dress, need makeup tips or be inspired by others' style, we want ModCloth to be the place where she can go. Also, we'll continue to innovate by having an amazing team who are big thinkers and inspire one another.