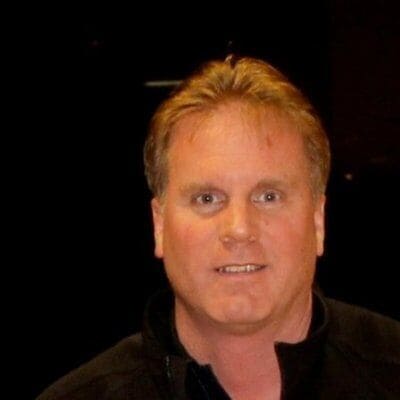 Hamilton Beach Brands is a leading designer, marketer and distributor of small electric household appliances with strong share positions in many of the categories it competes in. Hamilton Beach has a broad portfolio of some of the most recognized and respected brands in the small appliance industry including Proctor Silex, Wolf Gourmet, TrueAir, and Melitta in addition to the Hamilton Beach Brand full suite of small appliances. Eric Beam is Vice President/Country Manager of Hamilton Beach's Canadian operations and is responsible for all sales, finance, distribution and marketing activities in the country.

Q&A with Eric:

How do you create a culture of innovation and encourage the generation of new ideas?
Our creativity is really driven by the consumer. One thing we do to create an innovative culture at Hamilton Beach is reach out and speak directly to 25,000 consumers each year. We accomplish this through at-home visits, surveys, in-depth category research, feature/benefit testing of our current products, etc. to better understand consumer attitudes.

We're a Canadian subsidiary of the U.S.-based company so a lot of new ideas, at least in terms of product development, do come out of the states. Then we pick and choose what products are right for the Canadian consumer. In order to do that effectively, we ensure we always communicate with our customer base so that we understand their needs and what products there will be demand for in Canada. Sometimes we take a top-down approach where we develop products and push it to the consumer; sometimes we take a bottom-up approach where we tap into those consumer insights and develop it specifically for them. At the end of the day, we're always looking and always open to new ideas at Hamilton Beach.

What is the biggest challenge you face when innovating?
Reducing lead time is a big issue for us; our production is off-shore so most of our innovation is ideated in North America and then produced overseas. That means that it can take between 12 and 28 months to go from idea conception to production to shipping. In that amount of time it's possible that trends in consumer preference or behavior have changed or shifted by the time our product reaches North American markets. So definitely speed to market is one of the biggest barriers we face when it comes to innovation.

How do you find ideas from adjacent industries? Or do you focus mostly on your category?
We look at adjacent industries a lot, especially when it comes to in-store merchandising because that's something that pretty much all industries are involved in to some degree. Where and how you present merchandise in stores is a huge part of consumers' decision-making process; when you're standing in front of a wide selection of different products, the packaging or the way products are presented (e.g. standing upright or laying down, on the highest shelf or the lowest shelf, etc.) makes a huge difference. So certainly merchandising innovation is one area we look for trends in all industries to apply to our own.

How do you ensure you are getting trends and insights that your competitors aren't?
We do evaluate trends through industry data, but that's data that is also available to all of our competitors. However, I don't think our competitors go to the same level we do to gather information on our consumers. By keeping our finger on the pulse of our end user customers, we can accurately gauge attitudes and usage patterns. We do a lot of online research ourselves as well; we're heavily involved in various social media platforms so we're able to reach out to our consumers directly that way. It's really a never ending process. We're constantly reaching out to consumers and re-evaluating their needs and preferences.

Looking to the future, how is Hamilton Beach going to be a leader in innovation?
Innovation is a tricky concept, and one that can be very unpredictable. Hamilton Beach tries to create an environment to support innovation from multiple sources both internal and external. Internally, we encourage ideas and insights from all departments within the organization and facilitate this "idea factory" through an input zone on our intranet site. In fact, one of most recent products which the consumer has responded to very favorably is the Breakfast Sandwich maker which came as an idea from a product manager within one of the USA teams. This original idea led to concept and ultimately to an appliance that helps consumers prepare a quick breakfast sandwich just the way they want it in less than 4 min. for either at home or on the run.

Externally, Hamilton Beach draws from as many resources as possible. We consistently watch the trends both from a macro and micro standpoint. A good example of a macro trend would be in new home development. More and more new home designs position the kitchen as the focal point in the layout. It really has become the heart of the home for both family and for entertaining. With that concept in mind, consumers want appliances that are not only functional, but that look good on their counter tops, almost like show pieces. With this in mind we try to add aesthetics that are important to people through design and with stainless steel accents etc. In our category, innovation can sometimes be defined in product design.

We also see Canadians moving more and more towards healthy living and lifestyles which includes meal selection at home. This has led to increases in juicing and blending appliances as consumers create healthy morning smoothies or homemade juices to start their days. The blending category is experiencing tremendous growth at this time to support this trend, and at Hamilton Beach we have added features like smoothie programming, specially designed jars to promote better blending, and stir sticks that allow you to mix the content without having to remove the lid.

From a micro standpoint, Hamilton Beach continues to communicate with the consumer. We accomplish this through our social media channels, online reviews, and our investment in consumer research. We consistently monitor consumer ratings and feedback, and pour that information into the innovation loop to improve on existing appliances and the development of new ones. So to answer your question, I think to lead innovation, you have to be open to numerous channels for input and ensure your internal processes create an environment that can churn through that data to look for potential opportunities that appeal to consumers and offer an opportunity for category growth with our retail partners.
References: hamiltonbeach