3 Advantages of an Environmental Marketing Campaign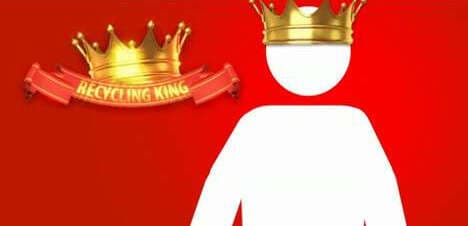 An environmental marketing campaign presents a great branding opportunity for brands, but what else do these programs bring to the table? Even the most unlikely of brands have branched into this sphere of marketing, but what is it about a green that makes such efforts worthwhile?
They communicate a positive message.
Perhaps most blatantly, environmental marketing campaigns present a fantastic way to improve a brand's image while meeting the advertising and branding goals a company may already have in mind. This applies to nearly any eco-focused campaign, many of which have been covered in Trend Hunter's
Eco Trend Report
. So long as these kind of approaches are gone about with tact, the overall impact of these campaigns tends to be positive in terms of brand image.
They don't need to be expensive.
Though companies may be intimidated by these sort of cause campaigns on the basis of cost, it should be noted that an environmental marketing campaign can be carried out without a massive donation or price tag. Coke proved this with its '
Recycling King Campaign
,' which was driven by user-submitted photos via Facebook. Rewarding the person who appeared in the most tagged photos of themselves recycling Coke products, the execution of this campaign came at a modest price while managing to engage fans online.
They create opportunities for collaboration.
Teaming up with a charitable organization for one of these campaigns not only benefits a brand in terms of association with a positive organization, but can boost the amount of coverage a campaign will receive. For its '
Clothes Exchange
' program, Marks & Spencer teamed up with Oxfam to run the recycling campaign. Providing more positive press and a sense of legitimacy to the program, it's likely that Marks & Spencer benefited from this collaboration.
Environmental marketing campaigns have plenty of room for innovation and advancement, and provide an incredibly beneficial opportunity for brands that wish to align themselves with a popular cause. When approaching these campaigns, be sure to take advantage of the possibilities presented by such this approach to marketing.