Encouraging Outside Innovations (INTERVIEW)
Kevin Fallon, Director of Innovation at Under Armour
Related Trend Reports
Celebs
,
Fashion
,
Fashion for Men
,
Health
,
Lifestyle
,
Luxury
,
Luxury Fashion
,
Marketing
,
Pets
,
Pop Culture
,
Print
,
Shoes
,
Sports
,
Unique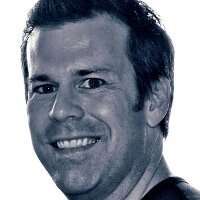 Kevin Fallon is the Creative Director of Innovation at Under Armour, the company that turned the active apparel industry on its head. Products like the Armour 39 (a smart body strap that measures workout intensity and body metrics) and SpeedForm (Under Armour's newest running shoe manufactured in a bra factory) continue to re-define the possibilities between technology, innovation and apparel. Under Armour shows no signs of slowing down, either. In fact, Fallon revealed that the company's recently opened innovation lab features a sign reading "Under Armour has not yet made its defining product." As part of an open innovation strategy, Under Armour is encouraging creative minds from outside the organization to become part of its process by submitting new ideas. Kevin Fallon details the many ways by which Under Armour fosters an innovative atmosphere.
5 Questions with Kevin Fallon

1. Your newest running shoe is called SpeedForm, and is virtually seamless as well as extremely light. How did you get the idea to use a bra factory to make it?
Shoes have been made the same way for basically 40-50 years. So to be in the same factory as our competitors is a big hole to start in. Plus, all of our competitors started in shoes and moved to apparel, whereas we started with apparel and are now going into footwear.
The idea came from a book review in the New York Times about a book that covered the creation of the space suits the astronauts wore on the moon. All the usual players were involved: BF Goodrich, Navy, Air Force. All these people were making suits, but the astronauts hated them. So Industrial Latex Corporation, which would eventually become Playtex, made a proposal for a space suit. They used their knowledge of bras and stitching things together and they made a great space suit.
I thought if a bra manufacturer can turn NASA on its head, we could probably do the same for footwear. We came across a partner who was making bras and was very technically advanced, and we explored coming up with a prototype. It's a great running shoe, and we've got wonderful responses from our athletes. It's lightweight and neutral, and this is a platform technology, this is just the first iteration. By far, it's the most exciting thing I've ever had a chance to be a part of.
2. How do you motivate your team to come up with good ideas?
We try to make an environment where people stimulate each other. We keep them interested by creating an atmosphere and not putting up real hard boundaries around people. The people we want here would fight those boundaries; it's a natural thing for innovators and creatives to fight boundaries. By not putting those boundaries up, we try to foster that creativity. It doesn't make sense to segment creatives, because it becomes a battle. It doesn't help you get the best out of your people.
We have an open innovation program here, which is a really different way of running innovation. Typically, companies are really focused on a few things that come from within that company. We run open innovation, which encourages innovation from outside. We want those ideas from people on the outside. We have a small group of people that review the submissions and vet the ideas. There are serial inventors and garage inventors out there we want to hear from. So that's the wide end of the funnel.
3. How do you identify trends? What resources does your team use to spot trends and consumer insights?
We have a consumer insights team and we interface with them; we have formal quarterly consumer insight sessions. They'll also bring in two groups of men and two groups of women, and pick projects that are at a certain level of evolution and present them. We get some consumer eyes on the prototype or renderings that way. We do that to give us a few data points to let us know if we're on the right track.
Trends-wise, we subscribe to a lot of the sites that offer trend insights. It's important for us to know, but also is really more relevant for our seasonal team. We have a digital team who does a good job of keeping us in the loop. There's a lot of movement in that zone, so we have to come up and be aware of where the trends are going and how we can plug into that. And by nature, most of the people here are seeking out new things in their spaces anyway.
4. Under Armour opened an innovation lab. Does that make Under Armour a truly innovative company?
[This is] definitely [a significant sign] of an innovation culture at Under Armour. The innovation culture lasted long before, though; this company is built on innovation. We turned the industry upside down because of that first idea. It's a top down driven thing. If you have leaders who believe in taking chances, it trickles down. The innovation lab is a big exclamation point on that. The collaborative nature of it says volumes about how much our leadership values innovation.
In innovation, we are expected to take big swings, and we're going to miss sometimes. We are a really dynamic and fast-growing company, so there are some expectations for sure, but they are supplying us with the tools to get that done.
We can't afford not to be innovative. Even in our core category we have to continue to push. We have to raise our existing products. There's a sign in the innovation lab that says "Under Armour has not yet made its defining product." That's a great challenge and opportunity
5. What is the biggest obstacle you face when innovating?
Getting people to believe and change their way of thinking is an obstacle; getting people on board can be tough. You have to be savvy in terms of the technical and delivering meaningful innovation, but also in convincing people [that] it's worthwhile. There's a misconception that a great product sells itself, but if you're talking about status quo and you're challenging convention, regardless of how good that product is, it is a tough sell. You have to go overboard in the communication, and get people to buy in at an early stage. When it blows up the worst is when people don't get enough people involved early. Getting people involved earlier in the process, whether it's the leadership or the team you're going to deliver the item to, you need to be able to paint the picture in a way they can understand.
It also comes down to allowing other people in the process to feel a bit of ownership. Innovation is the early phase, but innovation doesn't deliver product to market. It's going to run through a seasonal design team or normal design, marketing, development cycles in the organization. So if you take it so far and present it and they aren't aware of it from a line planning or a design standpoint, it can be a problem. When you involve the designers in the early stages, they feel like they have a finger in it, and they are thinking about it and can own part of it. It's a subtle thing, but I think it's very important. You don't want to have the dynamic where innovation is forcing things and you're the bully. The risk in having the team called innovation is that it excludes everyone else. The innovation lab was built to foster collaboration.