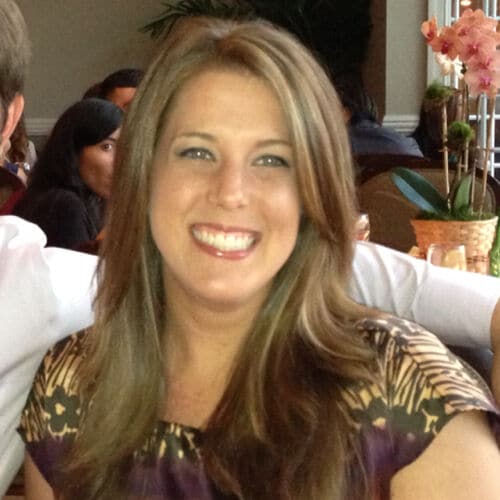 Emily Arbour joined Community Coffee Company as the Brand Manager of Consumer Insights and Product Innovation. Her focus at Community is to utilize multiple data sources to create and support the implementation of highly actionable and predictive marketing and communications strategies. She leads Community's aggressive innovations program to ensure continued market growth and customer-driven product evolution. Arbour previously worked in strategic planning at a national advertising agency, where she provided in-depth analytics related to consumer targeting and database segmentation. Arbour has a bachelor of business and master of mass communication from Louisiana State University.

What makes an innovative culture? How do you create a culture of innovation?

Innovation is about openness to new ideas and understanding how to truly create value for your consumers. At Community Coffee Company, we demonstrate a genuine passion for quality and relentlessly pursue new ways to improve our business. This passion and openness are key values in our recruiting process and have helped create and maintain an innovative culture focused on growing with our customers.

Do you have specific rituals for re-setting your team to be creative? How does your team generate new ideas?

We each have a personal commitment to providing exceptional products, services, and solutions to our customers and this value has been integrated across our organization. Specifically in Marketing, we set aside time, as a team, to immerse ourselves in the consumer culture. Taking this time enables us to better understand our user and creates synergistic platforms that provide true value. By committing to this as a key priority, we continue to grow and push our brand to better meet the evolving needs of our customers.

What is the biggest challenge you face when innovating?

Distinguishing between a true need and a passing fad. From our research, we know there are over-arching trends impacting consumers' shopping habits. In the 2015 IRI New Product Pacesetters report, general consumer food and beverage needs revolve around seeking simplicity, excitement and wellness. They want to know what they're buying and are looking for indulgence at a great value. However, as we have seen in the Mintel 2015 Food and Drink Trends report, the definition of healthy is evolving as well. Health is more about balancing indulgent with healthy products rather than eliminating the opportunity for both. Ensuring we understand the nuances of these evolving needs and then finding ways to deliver value for our consumers is an ongoing innovation initiative for Community Coffee Company.

Looking to the future, how is Community Coffee Company going to be a leader in innovation?

Staying in tune with our consumer and staying true to our brand promise of delivering great tasting, high quality coffee. In our industry, we see consumer tastes becoming more sophisticated. Consumers want a better, higher quality cup of coffee and are increasing their search for new specialty beverages that offer a unique experience.

We focus operationally on our core coffee program – proper brewing training and techniques focused on keeping the product fresh. We also maintain an evolving innovative product launch calendar and we are committed to providing marketing support for a new flavor or blend promotion to get the attention of our customers. We invest quality time training the people who will be making and maintaining the coffee program. This helps guarantee fresh, hot coffee every time, which along with great taste, will bring customers back for repeat purchases.
References: linkedin and communitycoffee