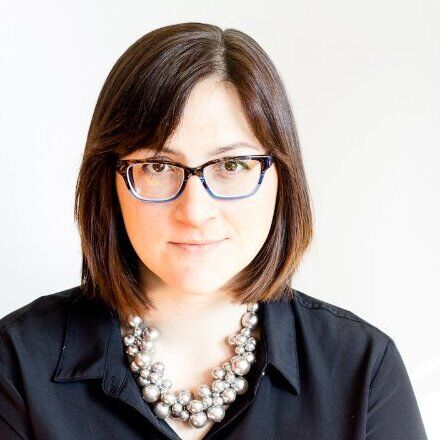 The Walgreens Boots Alliance was created through the combination of Walgreens and Alliance Boots in December 2014, becoming the first global pharmacy-led, health and well-being enterprise in the world.

Elise Kern serves as a customer data and insights expert as the Manager of Loyalty, Insights and Personalized Marketing at Walgreens. Elise gathers and analyzes data to inform external vendor partners as well as internal insights teams. Her commitment to deeply understanding customers and how they shop allows Walgreens to tailor their efforts to serve customers better.

6 Questions with Elise...

1. What makes an innovative culture? How do you create a culture of innovation at Walgreens?

When a company as large and established as Walgreens is, employees can sometimes get stuck in their way of doing things to some degree. However, the recent merger between Walgreens and Boots Alliance is beginning to disrupt some of those established processes, which allows for a bit more creativity and innovation. Part of being innovative is just always staying hungry and constantly questioning things. The same way that a toddler constantly asks, "But why?... but why?... but why?" is the kind of attitude that fosters innovation.

2. Do you have any specific rituals for re-setting your team to be creative? How does your team generate new ideas?

We interact together as a team quite a bit and there's a lot of proactive sharing among the group. One thing we do is trade assignments and projects on a regular basis. So someone working on one project may pass it off to someone else and take on another that someone else was working on, which helps ensure we look at each assignment from a fresh point of view.

3. What is the biggest challenge you face when innovating?

The greatest challenge I face personally is being persistent in pushing against the number of people who've worked here for a very long time and have their own set thoughts, methodologies and way of doing things. Having enough confidence to push back and not just assume that the person who's been here longer knows better can be hard, but necessary to make those innovative changes in the company.

4. How do you use consumer trends/insights in your work? What resources does your team use to spot trends and consumer insights?

We mostly explore trends in consumer behavior when there's a question or problem that's presented to us. For example, if our private label sales were down one quarter they may bring that up to us, which sets the wheels in motion to start exploring solutions. Basically we try to look at whatever problem we're presented with from a consumer lens. I often ask: "If I was a shopper, why would I be choosing a different product or store?" So we really use trends and insights to provide solutions to issues that arise and build a better mousetrap.

5. How do you ensure you are getting trends and insights that your competitors aren't?

That depends on if people are shopping the same way at other stores as they do at Walgreens. Our data's actually entirely proprietary and internal so our competitors can't access the same information that we do. I'm not that concerned with which companies can acquire similar data, it's more about how you use that data to implement the right actions as a result. We know our shoppers really well and can tailor our actions to them in a way that a competitor probably can't.

6. Looking to the future, how is Walgreens going to be a leader in innovation?

That will come from constantly questioning our own assumptions and taking our own advice to actually pay attention to what our consumers are telling us. Using all of our internal data, we do a pretty good job of not only listening to them, but changing our behavior accordingly. I'm also continually pushing and advocating for change within our organization to become more open to ideas and nimble in our response to those ideas.
References: walgreensbootsalliance