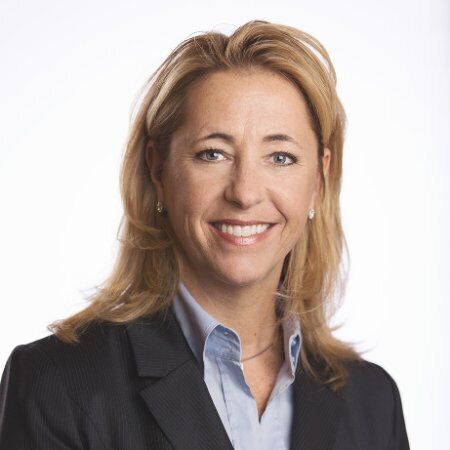 As CEO of Ohio Art, Elena West oversees one of the most beloved products in toy history. The Etch-A-Sketch® has sold over 100 million units to date. A reported 58% of America has owned the toy at one point or another over the past five decades. While those numbers are daunting, Elena's focus is on taking Ohio Art to the next level. According to her, the key to that is great execution at the heart of great innovation. It's something she has learned the hard way over the years, but is a mantra that she stands by. With 100 years in the metal lithography business, hall of fame innovation, and Elena's penchant for execution, Ohio art is ready for the future.

6 questions with Elena,

1. What makes an innovative culture? How do you create a culture of innovation?

My experience has shown that you have to let people think for themselves. You can provide some guidance and parameters, but you really don't want to lock them into something that will preclude them from thinking differently. My teams have always been given directions on where we want to go but not how to get there. I've always loved the phrase "fail often, fail fast and fail cheap." That concept of always testing ideas and throwing things at the wall. If they fail, that's fine, you just keep moving forward. One of the most important things about innovation is that it's done with a team. I've always had the great fortune of having a really great team to work with. Those are the people that are truly able to execute great innovation. It is one thing to think innovatively and to come up with the next great idea, but it's another thing entirely to execute them. If you don't have a good team behind you to execute, you will fail. It doesn't matter what kind of idea or innovation you come up with, it will never come to life.

2. Do you have specific rituals for re-setting your team to be creative when they hit a wall?

You're always going to run into reasons why things aren't going to move forward. What we often do is bring people back together to push that reset button. We try to reprioritize around things we know will achieve the results we're looking for. That helps to really clarify the direction but let them figure out how to get there. When we run into a wall, if the idea or innovative process is good enough that people feel passionate about it, we will rethink it and it resubmit it for further review. An idea isn't necessarily dead until we've gone through 3 iterations of the concept. We essentially give ourselves 3 strikes.

3. How do you identify trends? What resources does your team use to spot trends and consumer insights?

We're privy to a ton of different research. We tap into the research available from the Toy Association or research we've secured ourselves through outside research firms over the years. We've been in business forever so there's quite of bit of data that we've acquired over those years. There is also a lot of information available online, more so than ever before.

4. What is the biggest challenge you face when innovating?

The biggest challenge comes back to having the ability to execute innovation. In a bigger company, even though the resources are there to execute, innovation can become crushed by a thousand other priorities from dozens of other departments. In a smaller company, I think innovation has a greater ability to flourish, but can be harder for that innovation to see the light of day in the market place. Really good products, no matter what the category, are having a hard time being noticed and getting shelf space due to competition and dominance of licensed products. Coming up with great innovative products is not as difficult as it is to figure out a way to get that product in front of a customer. What you're seeing today is a lot of great innovation online, reaching customers through direct sales. That area is where a lot of the great innovation is happening.

5. Do you find inspiration or ideas from adjacent industries?

Absolutely, there are so many things constantly happening in consumer goods, fashion, and sports that we keep an eye on. All of these areas influence toys because they are at the heart of pop culture. Sometimes, toys can hold an opposite view on what's going on in pop culture as well. For example, if technology is the predominant trend, we in the toy business may say that we're going to come up with a line of unplugged products so parents have a choice.

6. Looking to the future, how is Ohio Art going to be a leader in innovation?

One of our advantages is that we're small enough, nimble enough, and creative enough to move very quickly. We can be flexible and fluid in the types of products we bring to the marketplace. We're not beholden to a lot of the overhead and cost structure of some of the bigger companies. That alone allows us to innovate quickly and effectively, which makes it the number one thing going for us right now. We are also incredibly passionate about producing quality products for children and have been for the 108 years. At the heart of what we do is about the making sure kids are having a great time by making creativity fun for them.
References: world-of-toys and linkedin