Perfectly Timed Innovation
Edmond Sanctis, Co-Founder, Sahale Snacks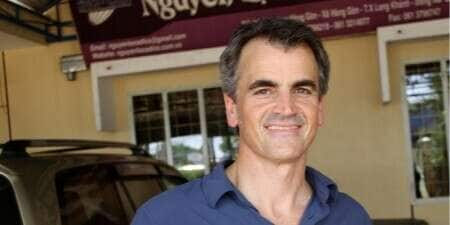 Edmond Sachs has a background in media and technology, and most of his career has been spent in media business. Along with his friend Josh, Sahale Snacks was created based on their love for good food. Sahale Snacks uses whole ingredients in their natural form — such as cashews, almonds, pecans, and pistachios — and combine them with naturally dried and preservative-free (unsulphured) fruits, then add fabulous ingredients like organic honey, lemongrass, balsamic vinegar, or pure ground Madagascar vanilla beans.
Three questions with Edmond Sanctis:

How does your team generate new ideas?

We generate ideas by an unlimited source of input; for instance, walking through a grocery store, a restaurant, having a conversation with a foodie, and so forth. We both accidentally and intentionally search for inspiration which lead us to combine flavors and experiment with ingredients. We don't have any primary source for information on trends. We go to trade shows and get trade journals and newsletters, too. 
What is the biggest challenge you face when innovating?

One of our biggest challenges when innovating is finding the point where you're discovering something truly interesting while also being in that right spot for timing. I think it's always a challenge to get the early read on any innovation or new discovery.
Looking to the future, how is Sahale Snacks going to be a leader in innovation?

It's a combination of how we've gotten here historically and the new adaptive methods we're adopting. It's a foundational discovery. Being curious for input and innovation and being willing to bring them to market is key. We don't want to lose that. Additionally, we will get bigger and scale our business and continue to build our process.