How Digital Retail Capitalizes on the Christmas Gift-Giving Season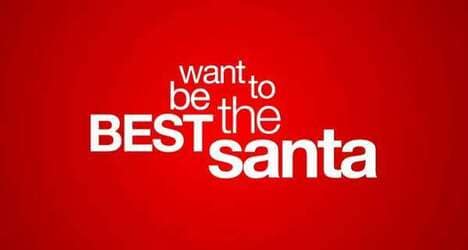 With the holidays right around the corner, it is a good idea to start looking at how you can make the most of this Christmas gift-giving season through digital retail.
Digital gifting
is a simple solution for busy people who don't have the time or desire to go through the malls during the Christmas rush, looking for the perfect gifts for everyone on their list.
Prinstagram
is a great project that works with the popular Instagram app. Users get to go onto the website, compile all their smartphone photos into a personalized digital album and then Prinstagram will create a hard copy that can be sent to several different addresses. This digital shopping experience is not only easy and convenient, it allows consumers to interact with the product and enjoy the process of gift-giving.
The Gifts Program
started by eBay is a similar concept that uses Facebook as a platform to drive large numbers of consumers to their website. While users enjoy the ability to easily buy group gifts for their friends, eBay benefits from the exposure from being linked on the gifter's Facebook wall. As the smartphone market increases, so does the number of users who actively use popular social media apps such as Instagram, Facebook and/or Twitter. By incorporating these kinds of apps into your consumer's digital retail experience, you will increase consumer engagement with your brand.
A recent development in digital retail is the
augmented reality dressing room
. The online KinectShop lets shoppers try on clothes and view how they appear from multiple angles without having to step foot out of their homes. Even when it isn't holiday season, many people feel uncomfortable going to retail stores and using their changing rooms. When it comes to the messy craze of holiday shopping, consumers will appreciate the ease of online retailers that five them access to store products from the comfort of their home.
To see more ways your brand can benefit from incorporating technology and social media platforms into your business strategy, read Trend Hunter's
Technology Trend Report
.