Growing Through Innovation
Denis Weil, VP of Concept Design, McDonald's
Related Trend Reports
Branding
,
Business
,
Design
,
Food
,
Health
,
Home
,
Kitchen
,
Life Stages
,
Lifestyle
,
Marketing
,
Publicity Stunts
,
Retail
,
Youth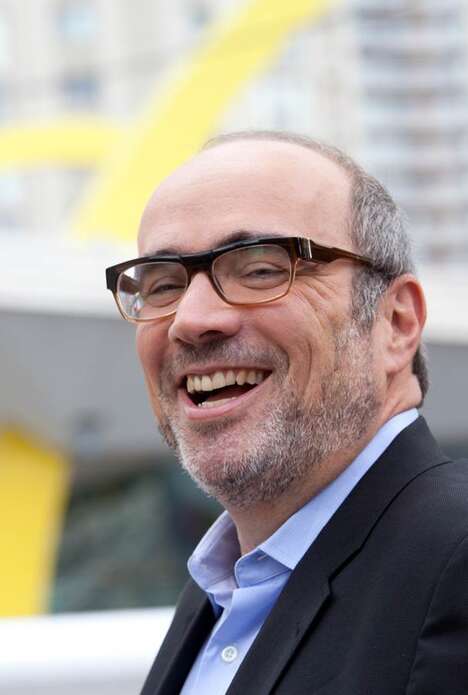 In the world of quick service restaurants, one name stands above the rest, and without a doubt, that name is McDonald's. Continuing to be one of the leaders in its industry, McDonald's is one of the most recognizable brands in the world. Known for its iconic food, such as the Big Mac and French fries, it's no wonder this brand has locations in more than 100 countries. Denis Weil, the Vice President of Concept and Design, has a distinct passion for his job that is demonstrated by his innovative approach. Denis is responsible for integrating innovation and service design into the customer experience. Both he and his team keep their eyes out for trends by bringing the outside world into McDonald's, and working closely with colleagues in countries outside the United States. There's no doubt, that when you want a quick, delicious, well-priced meal; the obvious choice is McDonald's.
4 Questions with Denis Weil
1. How does your team generate new ideas?
There are many different ways to generate new ideas, however we work primarily off of two. The first is called Smashing. This concept is something we began using several years ago that helps generate new ideas by looking at, and combining consumer insights, trends, orthodoxies and our competencies. For example, there was an internal orthodox that we could not be successful at home delivery because our food would not travel well. We looked at customer insights combined with the current trends and began to offer delivery service in South America and Asia. We overturned the fact that our food can't travel, and we made delivery happen, thereby receiving the approval of our customers. Second, when it comes to generating ideas, you also need to look at the best practices that already exist in your organization. We have a wide network of restaurants in 120 countries that we can look at for ideas. We test, innovate and perfect many of these ideas at our "Innovation Center" because some innovation comes from existing countries. If we see a new idea being successful in two or more markets, then we know this could be a serious trend, and has the potential to cross borders.
2. What is the biggest challenge you face when innovating?
When you are successful and have a very strong culture, it can be challenging to implement change. What we need to think about is, "how can we evolve our established base?" It's about transformation through evolution, which requires one to think far out and then back cast to today to figure out what evolutionary steps to take into that direction. Second, you need to get comfortable with creative destruction and think further beyond what's feasible. It's important to let go of certain things, and take part in a different method of change. You need to move away from things that still work, but are losing relevance to pursue the next life cycle.
3. Has there ever been an instance where another industry has influenced an innovation at McDonald's?
There have been many different industries that have helped to influence our business. Since customers need to use their vehicles in order to access our drive-thru, the car industry is very important. We are also inspired my mobile technology and all the possibilities that come along with it.
4. Looking to the future, how will McDonald's continue to be a leader in innovation?
On our food side, we will continue to evolve our menu and bring out new and exciting choices like the recently released oatmeal and Premium McWraps. On the experience side, we have been updating and modernizing our restaurants. McDonald's is a place where families get together, and our restaurants act as a community center, allowing people from different walks of life to be together under the same roof. We will always continue to be the community hub that we are now and grow through innovation.