Exposing Creative Ideas
Mauro Gagliardone, Global Market Research Manager at De Agostini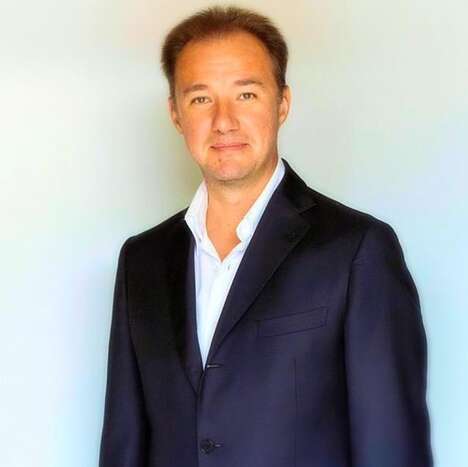 Global Market Research Manager at De Agostini, Mauro Gagliardone constantly seeks to find new and innovative ways to improve brand strategy. Realizing the importance of unconventional ideas and thought processes, Gagliardone seeks to enhance product innovation through more open and expressive modes of communication.
5 Questions with Mauro Gagliardone

1. How do you motivate your team to generate new ideas?

In this moment, we are using a kind of crowd creation. We use a web tool where our colleagues can put their ideas, and with each idea we add our research suggestions, data and knowledge gained from insights like Trend Hunter reports.
In our company, every 4 months we have a meeting in different countries. Here we share the ideas coming from such places as Russia, the UK, Italy, Germany, Poland and Japan to talk about different concepts and strategies moving forward. After that, we put all the ideas in a quick survey in order to check the interests coming from the different business regions.
2. What is the biggest challenge you face when innovating?

Our challenge is to feel free to be creative amongst our colleagues, to not be shy when it comes to thinking in strange ways in order to renew and revitalize a product or design. Because new ideas can be very similar to old ones, we need to shock our colleagues a little bit in order to free them to think about ideas not in our pipeline at the moment.
3. What makes an innovative culture? How do you create a culture of innovation?

In my opinion, if I am able to expose our colleagues to more video and online communication, exactly what Trend Hunter is doing on its website and its dashboard, this will encourage people who have new ideas to feel more confident about expressing those ideas. To show them that they are not alone in their thought process.
For example, if a colleague mentions an idea about a toy that is able to fly inside the house (ex. a quadricopter or drone), for them it may be a strange concept, but it really isn't. Several products related to this concept have already been created all over the world, as you can see on the Trend Hunter site.
4. Is there a seemingly unrelated industry that you and your team are most inspired by?

We're not only looking at what's happening in the traditional toy market, but also what's trending in the movie industry, publishing and the tablet and smartphone market. We want to engage our customers using many different techniques: an ecosystem of products and experiences.
5. Where do you think the future of your industry is heading?

In my personal opinion, our company should be a chameleon, changing color with regards to content and adapting that content to the different needs of our customers. We want to offer a complete consumer experience.
We want to provide an innovative ecosystem of products that engage customers on multiple levels. We want our customers to be able to learn new skills from our magazines, practice those skills through our products and then share those experiences through digital and mobile devices, allowing consumers to socially interact with others. We strive to offer knowledge and value through all of our content and products.