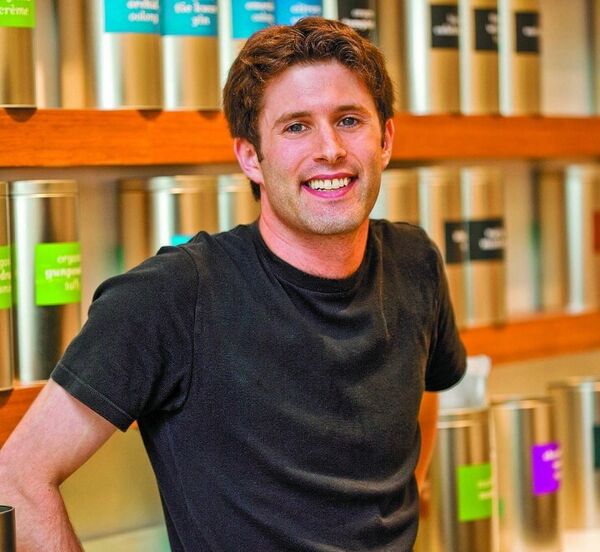 Based out of Montreal, DAVIDsTEA was founded in 2008 by David Segal and cousin, Herschel Segal. DAVIDsTEA has managed to take the world by storm with what is now a publicly traded company on the NASDAQ. The company has grown so fast that the company had an active online community with over 3.5 million unique visitors to its website in 2014 and 161 store locations. Additionally, in 2011, the brand managed to open up its first store across the border in New York. The company boasts an impressive revenue from 2014, generating just over $140 million. Known for its seemingly endless list of flavors and different products, DAVIDsTEA can be envisioned at the forefront of innovation, and creativity. David Segal spends most of his time with the company focusing on developing new products, innovating new ideas and marketing.

4 questions with David…

1. What makes an innovative culture? How do you create a culture of innovation?

I think innovation starts by putting yourself in your own consumer's shoes to see what they think of your brand. You must actually use your own product to understand it fully. Also, everyone in the company is also using our product on a day-to-day basis. Employees, no matter what the title, are asking questions like "how can we make this better?" and "What will make this product more enjoyable?" An innovative culture is not just focusing on innovation with a panel of gurus, but rather with everyone in the company.

2. What is the biggest challenge you face when innovating?

One thing we have faced challenges with is the fact that we are pushing the envelopes as far as we can. What I mean by this is that our suppliers are challenged by our demand for innovative products. We are always coming up with new flavors and products, so we need to have a strong collaboration with our suppliers. To sum it all up, basically our biggest challenge is executing all the great things that we are dreaming up!

3. How do you find inspiration or ideas from adjacent industries? Or do you focus only on your category?

Both. Inspiration can come from anywhere really. We like to see ourselves as open-minded when looking anywhere possible for inspiration. We are always trying to come up with unique ideas when thinking about flavors and different products. At the end of the day, we are trying to create unique teas that are made with quality interesting ingredients, and are also delicious.

4. Looking to the future, how is DAVIDsTEA going to be a leader in innovation?

I mean, we need to continue to innovate across all categories. We have to bring the most creative and quality teas to market. Recently we have been expanding our assortments on a product we offer called Matcha, which is like a Japanese tea. We are now introducing a variety of Matcha teas! This product is the only tea where you actually ingest the leaf, and this could bring health benefits and also provide the person with energy. Not only are we thinking about teas, but also products that will make tea more interesting and exciting for the consumer to prepare it. We are trying to integrate this mindset into our products. For instance, we recently designed and developed a new, on-the-go Matcha shaker, so that people can prepare Matcha tea, even when they're out and about, and not just at home.

Another factor we like to consider is how we can make each experience with our tea much better, and we are continuing to do this. We are always looking to improve. We take major pride in our nose-to-cup transfer: does the tea taste the same as it smells? In the end, it's all about being the best, and continuing to create an experience that is truly enjoyable.