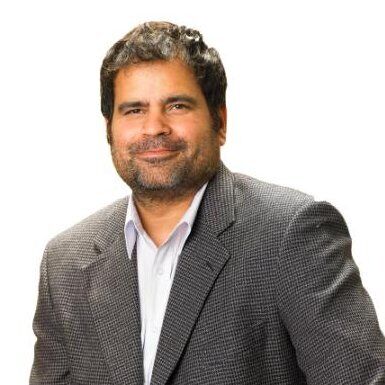 Dave Manga, President of Outset media, has a very hands-on approach when it comes to innovation. When Dave noticed that there were no games that revolved around Canadian trivia, he took it up on himself to fill that void. Ever since creating that first edition of Canadian Trivia, Dave has searched out other niches to fill in the board game category. While it's great to find a gap in the market to attack, there are also classic puzzle pieces that remain timeless. Dave's focus now is to service that traditional puzzle crowd as well as ride the resurgence of board games to success.

5 Questions with David Manga

1. How do you create a culture of innovation?

The first obvious thing is to hire people that want to innovate -- but that is a given. One of the most important things is you can't be afraid of failure. You have to accept that you are going to fail at some of the things you attempt. You learn from those failures and try not to make the same mistakes. If a quarter of the games we launch are successful, we are okay with that. We make board games, card games and puzzles, a market that has recently had little innovation. So we innovate by hitting interesting niches.

2. What is the biggest challenge you face when innovating?

While it is a good time to be in the board game industry, there are also challenges. There are very little barriers to entry, so there is lots of competition. If you are making construction toys, you are probably competing against 30 other companies. If you are making board games, you could be competing against 300 other companies. We have to stay one step ahead of our competitors – it's tough to be a board game company.

3. Do you find inspiration or ideas from adjacent industries?

We do try to look at what's popular in other industries. Especially for games! However, puzzles are a different story. The market for jigsaw puzzles is more traditional. There are of course people in all age categories, but the biggest and best demographic for puzzles is an older female market. We find that if you target the kids puzzle market, hot fads and trends are very important. However, when you are targeting the adult puzzle market, classic is most popular. A good example is our line of Downton Abbey puzzles, which was a very popular TV show and popular within our target puzzle demographic. You would probably think that this license would be the perfect match for the adult puzzle market. Downton Abbey did okay, but nothing really special. Puzzle enthusiasts are very traditional. They want their cabin in the snow, they want their horses, and they want Santa Claus images.

4. How do you ensure you're getting trends/insights information that your competitors aren't getting?

Our company competes in niches that other game companies don't service. We can't really compete with the multi-million dollar ad campaigns run by larger game companies. A great example of a niche we have exploited is birdwatching. We have now published two different board games, a card game, and many many many birdwatching puzzles. Most people would think we are crazy. Well, the birdwatching market is a very good market. We know we are not going to have the next trivial pursuit or anything like that. And that is okay! We try to find niches that are large enough to justify a game.

5. Looking to the future, how is Outset Media going to be a leader in innovation?

I've noticed one interesting change in the industry lately. Several years ago, I heard about this place called Snakes and Lattes. It was some board game cafe in Toronto. When I first heard of it, I remember thinking "of those poor guys, no one will ever pay to play a game that they can play for free at home". Boy was I wrong! They've expanded their business three or four times. The place is always busy and they often have a waiting list that is several hours along. And now similar board game cafes are popping up all over the place. This is a trend in the board game industry that I didn't see coming, and I believe it is the main impetus behind the board game resurgence. But having gone several times to a board game cafe near me, I now understand the appeal of these places -- it somehow totally changes what it means to be playing a board game.
References: ca.linkedin and outsetmedia