Creating Connections with Content Marketing (INTERVIEW)
David King, Creator at Generate Creative
Related Trend Reports
Branding
,
Business
,
Commercials
,
Fashion
,
Hip Fashion
,
Humor
,
Interactive
,
Internet
,
Marketing
,
Media
,
New Ventures
,
Pop Culture
,
Retail
,
Social Business
,
Social Media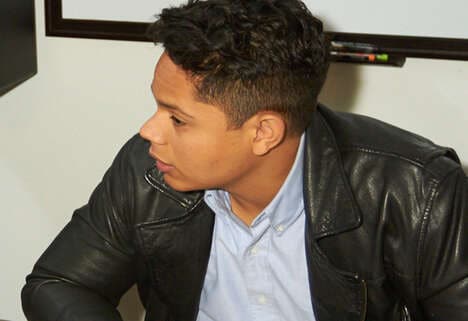 After working in event marketing and online publishing, entrepreneur and marketer David King saw a lack of support for businesses that couldn't get a handle on online marketing. King decided to fill that need and start Generate Creative to help businesses prosper in today's marketplace. Today, King uses the online marketing skills that he honed by starting SalaciousSound to help clients with experiential, online, and content marketing.
9 Questions with David King
1. What is the next upcoming trend in your industry?
Content will be king. The content marketing and integrated campaigns that build a brand's narrative are becoming very important in generating sales. Content creation allows a company to connect with its audience and influence its customers by being a part of the media they WANT to consume. A good example of this trend is how Red Bull is not just a beverage company; they are a publishing company, a music company, and an event company whose activities resonate with different target markets and communities. Commercial breaks aren't resonating with millennials to the same extent that they used to.
2. What do you predict in the future for online marketing?

I predict more partnerships between content sites and brands. The integration of content and marketing will change the landscape of media literacy and make it much harder to determine the difference between advertorial and editorial. Ultimately the brands that will win are those that try to get placements and exposure in line with articles.
Furthermore, brands with audiences that aren't product oriented will start to monetize their audience by selling to them. For example, Hypebeast launched an online store.
3. How do you define cool?
Cool has a lot to do with what's relevant. What's cool in one industry or subculture won't necessarily be cool in another. Generally people identify with certain groups and cultures and define their boundaries both by what they think is cool or uncool. Things that are cool will reinforce their values. What they think isn't cool likely opposes their values.
4. How do you keep your work on the cutting edge?
Maintaining exposure to different ideas in the space and testing them in a way that will allow me to see what works. Staying on the forefront of new developments in the marketing community allows you to take calculated risks that rarely have major downsides and have the potential for massive payoffs.
5. What are you most proud of and why?

I'm proud that I've been fortunate enough to work on multiple projects that were simply ideas at one point. Developing concepts that I think will add value to the lives of others, bringing them to life, and receiving a positive response has been tremendously rewarding.
I positively blush when I get compliments from customers like Alex from iQ Office Suites who was nice enough to say that my "insight and innovation with respect to digital marketing strategies have helped enhance our company's online profile, which is in turn is helping our business." Ultimately, that's my hope -- that the businesses I have the opportunity to work with are able to prosper in today's constantly evolving marketplace.
6. How did you get involved in online media and marketing and what motivates you to continue?
Mostly, I just like getting in the heads of consumers while trying to influence them to try new things and hopefully converting them into evangelists.
I started a blog called SalaciousSound in 2008 with a friend at the University of Toronto. Over time, I began to refine and develop my skills as an online marketer -- partly through trial and error and largely from trying to get ahead of the curve and develop first mover advantage by learning about and always testing new marketing techniques.
I just want to share tools, tips and tricks that have allowed me to be successful in building brand value for my own brands, ideas and events with anyone looking to compete in a competitive marketplace.
7. How do you reset yourself to become creative? Do you have any rituals?
I think that time to reflect is tremendously important. Recently I've found myself going for runs –- a ritual that I previously never understood. Taking time for silent contemplation is crucial to success. Getting to the gym in the morning is my ideal situation; it allows me to wake up physically and mentally with little external distractions from email and notification overload.
8. What are your most important hobbies?
Playing board games on my iPad before bed or when I need a break.
9. What are your ambitions for Generate Creative in 2013 and beyond?
Helping more startups, professionals, and local businesses realize their potential by making sure they are where potential clients are looking for them while helping them take advantage of unique promotional opportunities.