Addressing New Perspectives (INTERVIEW)
David DeZur, Lead of Product Design, Allen Edmonds
Related Trend Reports
Activism
,
Art & Design
,
Branding
,
Charity
,
Customization
,
Design
,
Fashion
,
Fashion for Men
,
Health
,
Hip Fashion
,
Internet
,
Jewelry
,
Lifestyle
,
Luxury
,
Luxury Fashion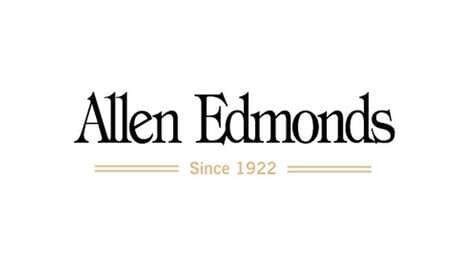 Allen Edmonds is a name that immediately evokes images of high-quality craftsmanship and impeccable style. After opening in 1922, this brand has reached iconic status, all the while maintaining its original standards. David DeZur, the new lead of product design, has been a 'sneaker geek' for as long as he can remember, and it only made sense that he would eventually work with a brand that has icon status within the shoe industry. He has been an important new force behind continuously upholding the brand's identity, all the while bringing the traditional gentleman look into the 21st Century.
4 Questions with David DeZur
1. Do you have any specific rituals for resetting your team to be creative?
We like to go offsite in order to reset creativity. Our manufacturing plant, marketing department, customer service and new product development are all under one roof. Sometimes, we need to step outside our walls and daily routine, to see what else is happening on the competitive landscape in men's fashion and styling. We'll travel to shop larger markets domestically and abroad, attend trade shows, tap into trend websites and utilize relevant publications in order to jump start the creative juices. We'll compile our research and information and begin to lay out our inspirational direction for the next season.
2. What is the biggest challenge you face when innovating?
I think the biggest challenge we face as a brand, is that we have been building 'welted' shoes for so long, we need to continue to push boundaries further when it comes to shoe-making. I feel that our biggest growth opportunity is in a more 'comfort casual' aesthetic, targeting a younger consumer. Since both our product development team and manufacturing engineers are onsite, we have a great wealth of knowledgeable technicians in the industry which to glean from. We are able to learn from the brand's renowned history, and begin to plan on how to push the envelope and innovate towards that younger demographic season after season.
3. What makes an innovative culture? How do you create a culture of innovation?
To create an innovative culture, it's paramount to repeat the question, "why not?". Not in a pretentious manner, but in a creative environment, we always need to seek how we can push current processes in product development, and ask, "how can we do this?". We need to continually strive to step outside our guardrails, and address new perspectives in how to be innovative when developing our product.
4. Looking to the future, how will Allen Edmonds continue to be a leader in innovation?
We are tapping into some new 3D avenues when approaching the design process. We currently utilize ShoeMaster in the beginning stages of design to share concepts early on, and assist in developing new prototypes. We're looking at implementing Solidworks in order to engineer, render and create 3D images that will allow us to shorten our product development cycle and get to market more quickly. By using these innovative design techniques, this enables us to accelerate our process. Employing these programs, along with utilizing and exploring new resources in developing younger, more casual product, will continue to push Allen Edmonds toward future growth, and to be an innovative leader in the industry.