Championing Data-Driven Decision Making
David Boyle, EVP of Insights at BBC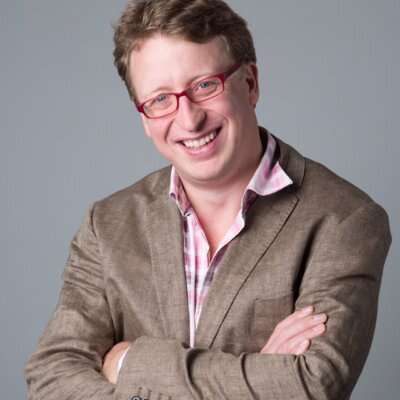 Speaking with confidence mixed with curiosity, David Boyle recently hosted The Market Research Event (TMRE) 2015 in Orlando. As EVP of Insight at BBC, he directs a formidable insights department to help solve business questions for the network and all of its divisions worldwide. Prior to joining the BBC, David worked in a similar capacity at EMI Music and HarperCollins Publishing.
What does innovation mean to you?
One thing that fascinates me about when someone does something innovative is around actually maintaining that innovation. The word innovation isn't close to my heart; insight is. I think of insight as data-driven decision making. My job is to make data evidence a part or a bigger part of how we make decisions in the business, whether that means quicker decisions, bolder decisions or better/different decisions than we would've made. By putting insights into the business, you hope that it fuels innovation.
The word insights really means the kind of learning you can carry around in your gut and use day in and day out. By giving people the ammunition they can carry around and act on, it makes it more likely to fuel innovation; as opposed to something like research where you maybe have to look it up to get the result.
What's the biggest challenge in your role?
My biggest challenge is when you do something that's successful, whether in insight work on a topic or business innovation or optimization, my mind always goes to the place of saying 'well if you could do that a few more times you'd get more benefit from it.' The first time you do anything it takes a lot of work, so the next time you do it it will be so much better and bigger and you'll get a better return. And, for instance, if we did it in every country wouldn't it be better and we'd learn more? We'll do a great piece of work in Germany and it'll be very enlightening, maybe even inspiring. Now to try to get the French and Latin American teams to do the same work and spread that best practice, that's where I have the most opportunity to make a difference. It's about pro-actively shaping the way the business thinks about problems and scaling that across different brands in different places.
So how do you do that?
Business in 2015 means everybody is so busy. Everybody has had budget cuts and head count reductions. Instead of having to take care of one distribution channel we have several very different ones and have to manage all of them with less head count. So we are all so busy I worry there is a lot of reinventing the wheel going on in their heads instead of taking the time to get good at doing something. A call about innovation is a lot more fun than a call about business practices – one is sometimes at the expense of the other.
With my team and the things we do, the temptation is to wait for the phone to ring, listen to the request, innovate a way of dealing with it, commission a new study, do custom analysis, design something new. I think our strategy is opposite – take a business problem, which countries are an opportunity for the Dr. Who show? The aim is to innovate and get good at solving that problem and then always solve it in a standard way for all big shows in all countries. We want to roll out that innovation and make it part of business as usual.
Then you've got the methodology and you've already innovated and you can leverage that at a low cost and solve that person's problem. Plus, it's very easy to leverage that at a steady state.
We aim to focus on a small number of business problems and get good at solving them rather than treating every problem like one that requires innovation in itself. It could sound formulaic, but you standardize the parts that have to be and leave innovation room where it's appropriate.
You have on your LinkedIn page, "Passionate about bringing consumer insight into the heart of decision-making, and driving change around a consumer-led agenda." Can you expand on that?
Too many businesses think of themselves as B2B, but their product is consumed by consumers. Even if their sales are to a business, they still have to think about the end consumer. TV is the same; most of our revenues are from selling programs to other networks, but they get to consumers.
A consumer led agenda has not been the case with a lot of businesses and they need to think that way. I find it remarkable that people think the opposite. I'm selling an album to Walmart, but it's for people with hearts and souls and other competing interests in their lives, so who cares what Walmart thinks? It's what consumers think.
The role of the data/insight businesses is to change the business; to take a business that's gut instinct driven, which most entertainment businesses are, and to change the business. Yes, it harnesses skills of judgement, but you use that alongside trends and research and other data. Organizational change is what it is about. I think about what change am I causing to the business? Is what I'm doing just solving a problem or creating a change? If I can change the culture of the business than that's a big impact.
So almost two years in, how's that going?
After 18 months of work I feel pretty good. What we have achieved largely is innovation around how to inject insight into business decisions. How an insight genuinely makes a difference to brands, sales and how we run our channels. Now we have a toolkit of things that we need to get to the end game. They are proven in a few countries and they do what I want and are genuinely insightful and inspiring.