Combining Luxury with Tradition
Michael Wallace, Brand Manager at Danubius Health Spa and Resorts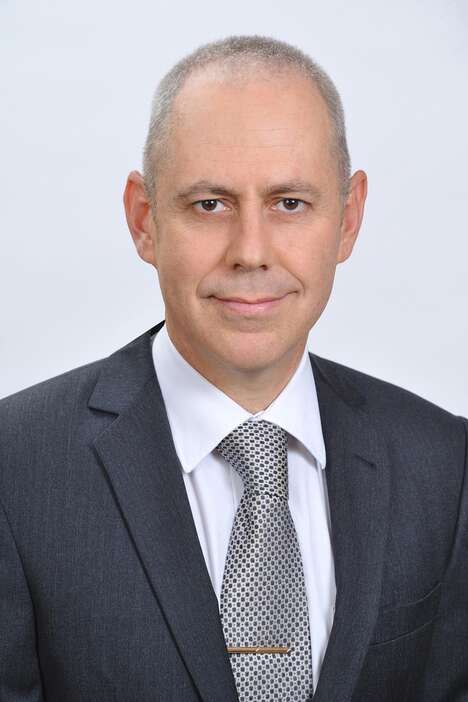 Michael Wallace, the Brand Manager at Danubius Health Spa and Resorts, has extensive experience in the domains of fitness and health as he got started at Danubius Hotel Group by setting up and operating 8 of their fitness clubs. Now, he oversees the operation of 18 medical health spas across Central Europe, is responsible for scoping out new ventures for the Health Spa Division and also finds the time to share his knowledge in the field at the Budapest Business School where he gives lectures on topics such as Spa Management and Health and Wellness Tourism.
Through our emphatic discussion about Danubius Health Spa and Resorts, Michael explained how the operation is different from what is typical in North America. In terms of services, Danubius spas offer predominantly medical rehabilitation combined with physiotherapy and treatments that use natural resources including the healing properties of thermal mineral water, in addition to the expected beauty and fitness services.
Three questions with Michael Wallace:

1. How do you keep your team motivated to come up with good ideas?
We have 50 hotels across 5 countries, yet we've managed to maintain a family-like atmosphere within the workplace and when people come work with us, they tend to stay. Our General Managers tend to stay with a hotel longer when compared to other companies, putting their own stamp on the hotel that they maintain. They also get to contribute to the development of the company's brand standards and this sense of ownership is key in motivating our staff because they feel that their job responsibilities are really theirs. An innovative culture must come from the top – a manager who realizes the importance of motivating staff to bring up ideas. It is easier to bring ideas into fruition with a "yes, not a problem" attitude. Some people oil the cogs of the company, getting it to run more smoothly, while some people slow it down. Employing staff with the right attitude is key and then to invest our energy into them and give them freedom to innovate.
2. What sets the Danubius Health Spa Group apart from its competitors?
We're not just a hotel chain that happens to have spas, we are a chain of spa hotels. People come to us because of the spa and the various treatments we offer. Our largest demographic are our senior guests who keep coming back again and again. 80% of our clients are return guests so when we are identifying trends, the key is direct communication with our guests and listening to them personally. When it comes to working out what guests want, we primarily use direct feedback systems and questionnaires, and we also monitor what people are saying online through sites like TripAdvisor. We also get a lot of new guests through tour operators who vouch for us and the quality of service we offer.
Locally, we have competition, but we're the largest medical hotel chain in Europe so we don't have any competitors that can match our size. We have to be very careful when it comes to marketing because we have such a complex product; we have over 450 different treatments and a huge range of products. It's really about making sure the guests find the product they want. Other competitors have a much simpler product so they don't face the same challenge.
Whilst we're bringing in new treatments all the time,piloting those services in single locations to see if they work, we generally stick to the traditional mud pack and hot water pools we are known for. We aim to make the environment and the style with which we offer our product more elegant and more refined as time goes by as guests expect more sophistication, but when it comes down to it, our clients like the tradition of the core treatments and the fact that they were done almost exactly the same way 100 years ago in the 19th century.
3. How will you continue to be a leader in innovation?
We want to continue offering our services in more refined and sophisticated ways so that we can present the traditional core of what we're doing in a more elegant style. We're currently spending 9 million Euro on refurbishing the biggest spa in Europe, our spa located in Slovakia. When it's finished, it will be the largest medical rehabilitation spa of its kind.
We will always continue to listen to the customers on a personal, first-hand basis as well as what is being said online because they are our most important indicators of success.